As Astons is advancing its real estate expertise globally, we've focused on educational programmes that would help us further boost our impressive knowledge on the subject. By this token, Astons' Konstantin Kaminskiy completed a course on Real Estate Economics and Finance with distinction at London School Of Economics and Political Science.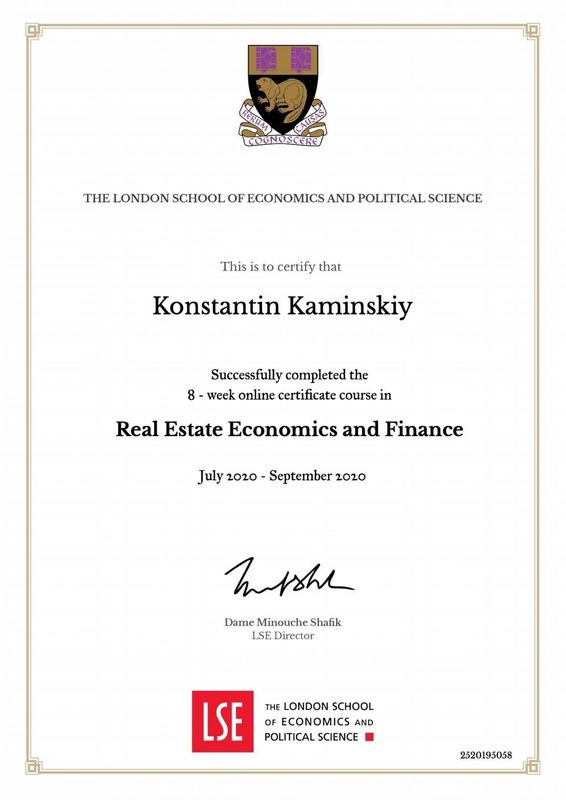 Astons keeps up with the stringent industry standards and provides professional advice on property investment to our clients across the world.
Contact us for lucrative investment and property purchase!
Astons is a leading global immigration advisory firm with offices in London, Beijing, Moscow, Dubai and Limassol (Republic of Cyprus) and offers residency & citizenship investment solutions worldwide including the UK, Turkey, Vanuatu, the EU and the Caribbean.
For further information or to discuss your personal circumstances in a private consultation, please contact Astons at [email protected] or call +44 207 292 2977.