Buying real estate in a foreign country is one of the best ways to diversify an asset portfolio. It offers a different investment environment, greater opportunities, and ROI potential – and buying property in Turkey maximizes all of it.
As with all investment decisions, buying international luxury real estate requires vision, insight, and expert consultation.
Only by leveraging the insight and planning of an expert with seasoned market knowledge and research can an investor make sound decisions and optimize their international real estate investments.
Understanding the housing market is critical – especially in Turkey – as it allows you to find gaps and opportunities to get the most value for money and greater overall returns.
Sometimes, however, the market is so dynamic that you need an on-the-ground partnership with market experts to ensure success – case in point: Turkey.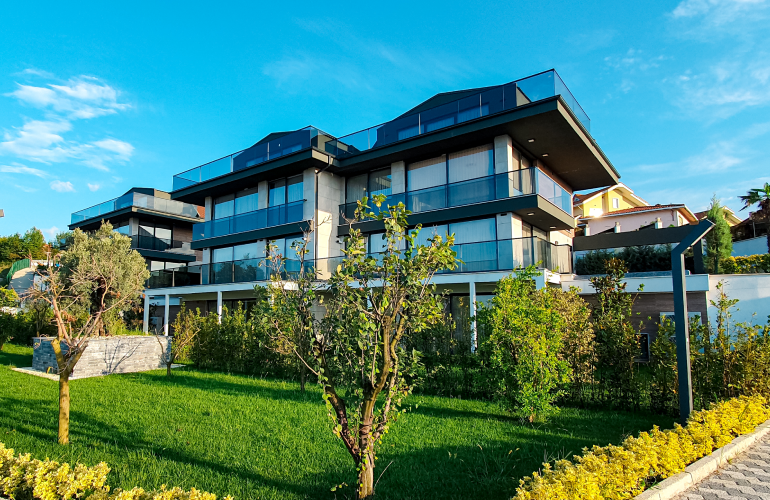 Overview of the Turkish real estate market
The Turkish housing market is one of the most remarkable investment opportunities in the world. 
The pan-continental country has been making massive economic strides in the past two decades, and its current status as one of the most vigorous political and economic powers in the region has turned it into a magnet for global HNW investors. 
Turkey's status as one of the world's major economic hubs – and favored tourism destinations – draws investors from all over the world.
Turkey provides access to:
A growing market

Great infrastructure

Pleasant climate

Cultural and historical significance

High quality of life

Diverse natural landscape 
All of which result in the country being the place to be – but before investing there, one must understand the nuances of its housing market. 
Turkey's real estate market has been on the rise for the last decade, especially in terms of acquisitions by foreign investment. 
Between 2013 and 2021, foreign investors purchased over 320,000 homes in Turkey, and that number becomes even more impressive when you calculate the demand growth.
In 2013, foreigners only purchased about 12,000 homes. In 2021, that number staggeringly increased to 58,576 homes, setting the market's Compound Average Growth Rate (CAGR) at a whopping 19.6%. 
The following year, 2022, posted similar numbers, only undergoing a minor 0.4% fluctuation, highlighting the steady popularity of the Turkish real estate market for foreign investors.  
So, the demand is there, but the good news is, there's the supply to match. 
However, that delicate balance between supply and demand plays a primary role in property appreciation rates and ROI, especially when you consider how massive the market is. 
For example, in May of 2023, foreign purchases of homes in Turkey accounted for only 3.2% of all sales, remaining consistent with the five-year average below 5%.
This is due to a lot of factors, such as the growing economy of Turkey and the government's economic plan over the past few years to consistently lower interest rates. 
In Turkey, buying real estate with high-leverage loans has become the local's main way of hedging against inflation.
Hence, in the post-pandemic arena, demand for housing in Turkey grew massively. 
This resulted in the government implementing two primary measures designed to manage an uncontrollable rise in rent prices:
Limiting some residency-by-investment-esque channels linked to real estate 

Reinstating financial wizard Mehmet Şimşek as Minister of Finance to deal with inflation, 
Once re-appointed, Şimşek – aligned with his traditional economic views – began raising interest rates on Day 1.
Balancing supply and demand is just one factor that affects the Turkish housing market. 
The mad fluctuation of the Turkish Lira also affects local purchasing power and opens opportunities for investors who deal in foreign currency – especially USD, GBP, and the Euro. 
Turkey's semi-neutral geopolitical stance also plays a part, garnering interest from both the West and East, both of whom the Turkish government maintains a working relationship with.
All of these factors contribute to and fuel a very dynamic housing market, but Turkey remains a big place, and for those looking to invest in the country, a micro-level perspective will serve them well.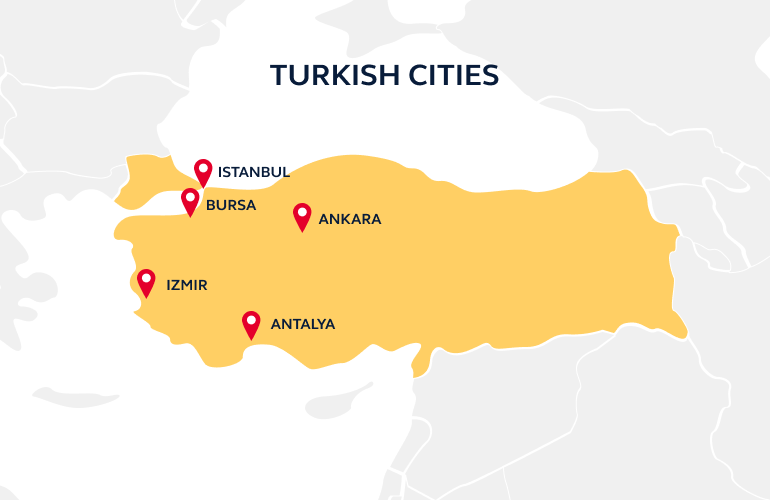 The Turkish market – Areas to consider
Istanbul – The timeless city spanning two cultures
Istanbul has been Turkey's most popular focus for foreign investment in real estate, which is hardly a surprise. The cultural and economic capital of the country is its largest city, and it personifies Turkish history, its present, and the future. 
But this popularity brings with it a higher price tag than the majority of Turkish cities. In the city center, the average price per square meter (sqm) is about $2,850, while suburban areas require almost half of that investment, coming in at $1,675 per sqm.
Home to 18.5 million people, Istanbul is one of the world's biggest cities, housing nearly double the entire population of Portugal. So, even within Istanbul, understanding where to buy gives an investor a massive edge.
Older neighborhoods near the city center may seem like an enticing option – but it comes down to what an investor wants, needs, and demands.  
If an investor wants a summer home near the action, these areas are absolutely fine. If an investor is focusing on a revenue stream – rental income – it gets a bit more involved.
Rent in the districts of Fatih and Taksim can be difficult to manage. Istanbul's local government has recently taken steps to curb rent increases in these areas. 
It has also banned foreigners from renting out homes in certain neighborhoods to preserve the foundation of the overall cultural environment. 
So renting out a place long term in a high tourist area – such as Sultan Ahmet or Fatih – may require more management than a typical real estate investment would.
However, the short-term rental market – such as Airbnb, VRBO, etc. – is an entirely different story.
These areas are excellent choices for short-term rentals, offering ROIs averaging 8-10% – but are limited to the tourist and business traveler clientele.
Branching out a bit, an investor can look at potential ROI as a solid indicator, and Istanbul's housing market intricacies require a good eye for detail. 
Take Bebek, for example, one of the most sought-after neighborhoods in the city. Situated on the Bosphorus, Bebek embraces elegance – the finest luxurious homes with outstanding views, but it averages a rental ROI of less than 2%. 
This mainly comes down to the fact that Bebek is among the most elite areas of the city. Compared to the rest of Istanbul, Bebek is incredibly expensive -the average price per sqm for a condo in Bebek is about $5,400, nearly double the city's average.
However, 10 minutes west lies the district of Levent, where investors can find the average rental ROI increases by nearly 3%. 
The district of Sisli could be the best of both worlds [a common Turkish theme] with ROIs between 5-6.75% while still offering an elite luxury location. 
Along Turkey's Asian shoreline lies the residential neighborhood of Kadikoy which offers investors one of Istanbul's highest long-term rental ROI averages, ranging between 3.5-6.2%.
And, Maltepe – an area dominated by natural wonder and landscapes – offers ROIs of around 5%. 
For investors who are solely and purely investing for optimal ROI, then the districts of Kağıthane and Beylikdüzü offer the highest possible average ROIs, both going above 7%, which is well above Istanbul's average of 5.58%.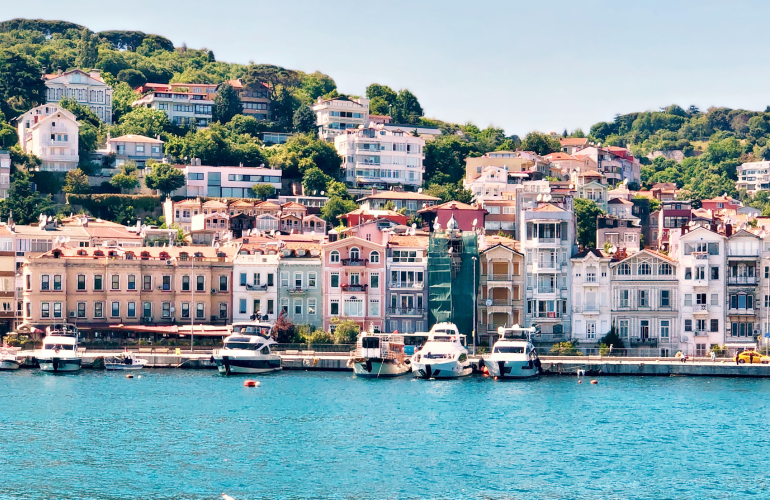 The Turkish Riviera
The Southern Coast of Turkey is among the most popular destinations in Europe – and Antalya is among the go-to options. 
The laid-back city has become a fan favorite of tourists, and its housing market has garnered great demand from international investors.
Antalya is significantly smaller than Istanbul, so the variance between rental ROI is not as significant between its neighborhoods – although you will find the expected difference between beachfront properties and the rest. 
The average rental ROI in Antalya currently sits at 6.12%, the highest average in Turkey.
Bodrum also offers a respectable ROI ranging between 5-7%, while Izmir is also a popular choice, with an ROI of around 5.39%.
Turkish property investment – Insider's tip
The real ROI from buying property in Turkey – Istanbul specifically – lies in having a sound arbitrage strategy. 
Property prices in Turkey soared in 2022, reaching a Y-o-Y growth of 57% (adjusted for inflation) in December 2022.
The massive price hike is attributed to the rampant inflation and gargantuan demand in 2022, but 2023 is still seeing prices increase. 
Average home prices across Turkey rose 8.57% and 6.81% in Q1 and Q2, respectively.
The average Y-o-Y price increases [adjusted for inflation]:
Istanbul = 59.4%

Ankara = 60.5%

Izmir = 64.3%
While Istanbul's overall appreciation rate was lower than Ankara and Izmir, buying property in Istanbul is still the primary go-to option for investors looking to make a profit by eventually reselling their properties.
Istanbul holds the lion's share of home purchases, accounting for 17% of all sales in Turkey – followed by:
Ankara at 9%

Izmir at 6%

Antalya at 5.4%

Bursa at 3.6%
So reselling a home in Istanbul may prove faster and easier, as its dynamic housing market sits atop the curve.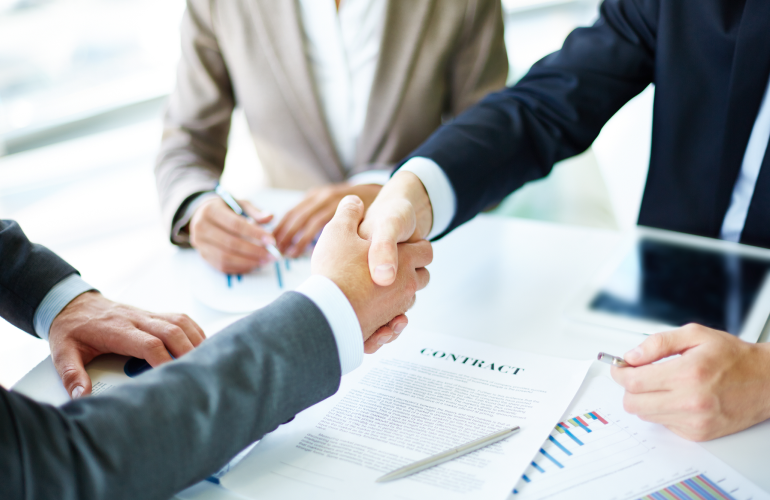 Common mistakes when buying property in Turkey
There are some mistakes that people fall prey to when buying property in Turkey; some of the most common are:
Relying on ROI as a sole indicator
Commonly, rental ROI factors in as one of the most important concerns for many investors; however, in Istanbul – as we have demonstrated – it is more involved than that.
Istanbul is a massive city, and with all of the development, it has become much more polycentric – newer areas are entirely self-sufficient, providing services, infrastructure, entertainment, and more.
Istanbul is home to astonishing infrastructure projects that seem to be never-ending, so sophisticated investors genuinely want to be investing in the future Istanbul more than the current one.
By finding a solid investment opportunity in a high-potential area – such as the newer areas of Basaksehir, Maslak, or Buyukcekmece – are essentially buying into higher appreciation rate opportunities as these newer areas become even more desirable with time.
Future metro and public transportation maps act as good indicators for which areas will become larger hubs for business and tourism-related projects – such as the Camlica Tower and Mosque in Uskudar. 
These factors provide insights into what areas are prepping for a boom.
Double-checking the Tapu
The Tapu is the official property registration document that the Turkish government uses, like a title deed in the US. Obtaining a Tapu for a property is quite simple if you follow the official procedure.
It is crucial, though, to double-check the information on the Tapu once the government issues it because fixing a mistake (which very rarely happens) immediately is straightforward, but doing so after a few years have passed will incur a bit more scrutiny and will take more time, a matter which may impact a future sale. So, reviewing the information on the Tapu as soon as it is issued is vital.
Property VAT
Selling a property will come accompanied by Value Added Tax (VAT), which can range from 1-18% depending on the property itself. If a person buys a property and sells it after two years, for example, the tax will come into effect.
However, if a person holds on to the property for five years, then it will be exempt from tax when reselling it. This is especially important for Turkish citizenship by investment applicants, who have a mandatory holding period of three years. Some may be excited to resell the property as soon as that holding period is over, but if they wait for another two years, then it will be exempt from VAT.
Proper property valuation
This mistake is much more costly for citizenship by investment applicants. 
Valuation of a property under the citizenship by investment program is a requirement, but the investor can submit the property for valuation at any time before applying. 
Property valuations for the Turkey citizenship by investment program are done through a government-approved agency.
Applicants in the citizenship by investment program can, should they choose to, buy a property first and then request the valuation. 
Astons never advises this, as this can be an incredibly costly error. 
Some developers – or real estate agents – may list a property for an exacerbated value so that it, on paperwork, appears to satisfy the program's investment requirements.
For example, a property listed and bought for $400,000 (the minimum investment requirement for the citizenship by investment program) could end up being assessed with a value of $393,000.
Not much of a financial difference, but it means the property does not qualify as an eligible investment for citizenship.
Evaluating the property before buying it is critical and key for a successful citizenship by investment application. 
Important to note – under Turkish law, an investor may request a refund within 14 days of buying property from a developer – so if an investor fails to get a property evaluated before buying, they have a very small window of recourse to leverage. 
Transfer of investment 
Another important matter to be aware of for citizenship by investment applicants is the transfer of the investment. 
The citizenship by investment program requires applicants to transfer the entire investment amount directly to the developer without using any middlemen such as real estate agencies or lawyers. 
Failure to do so will result in an application being rejected.
Buying in December
Turkey's housing market may be growing rapidly and prone to swift changes, but one constant throughout the last five years is that December has been the month with the absolute most home sales during the year.
In 2021, sales in December doubled, and the month has retained its top spot in 2022 and is expected to do so in 2023.
There is nothing wrong with buying property during December; the demand is just higher during that month, mainly because developers, agents, banks, and local buyers want to get the business done before the fiscal year ends on New Year's Eve.
However, buying a property in the few months following December, especially in February and March when the demand is the lowest, may provide investors with better value for money as the prices need to create that delicate supply-demand equilibrium.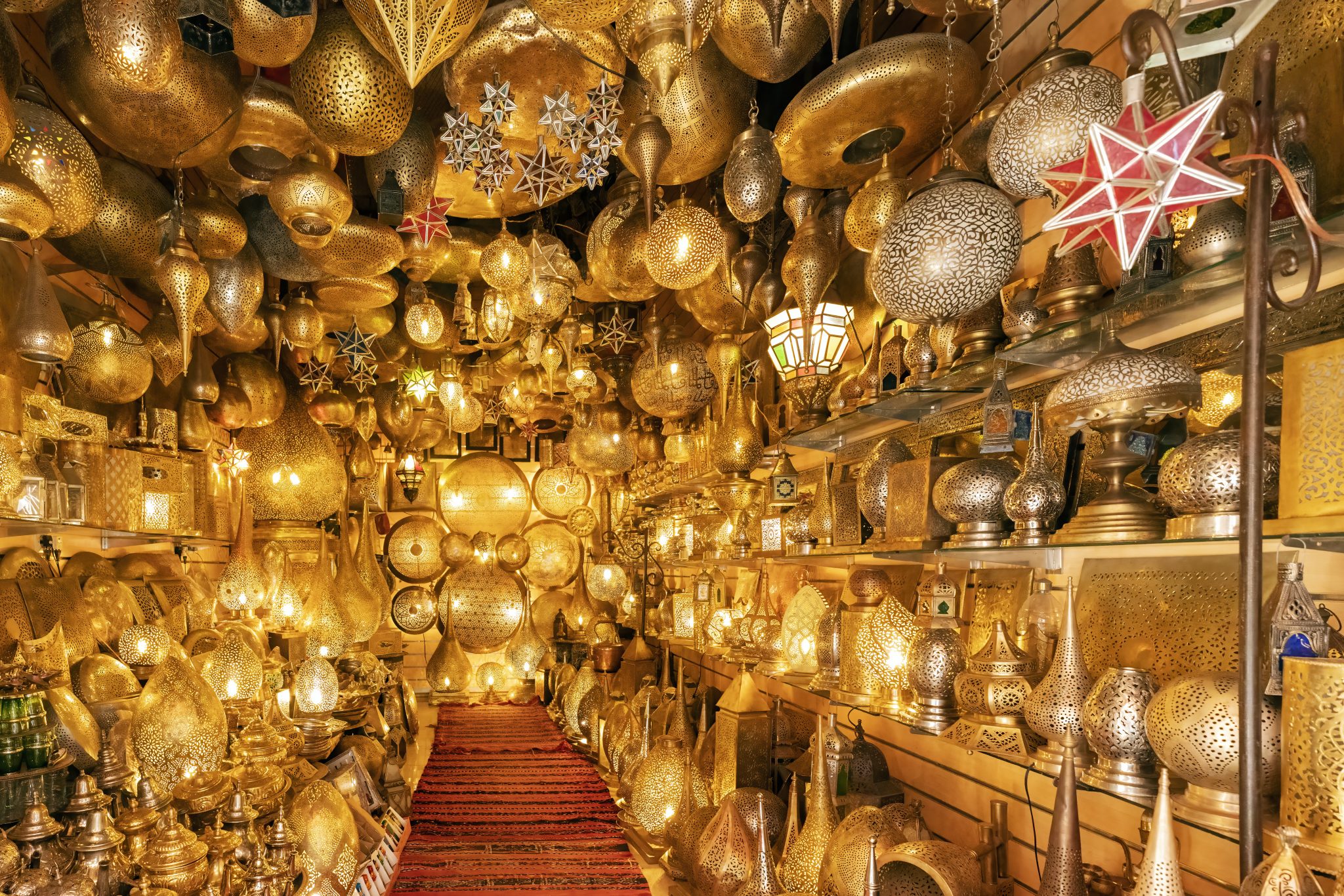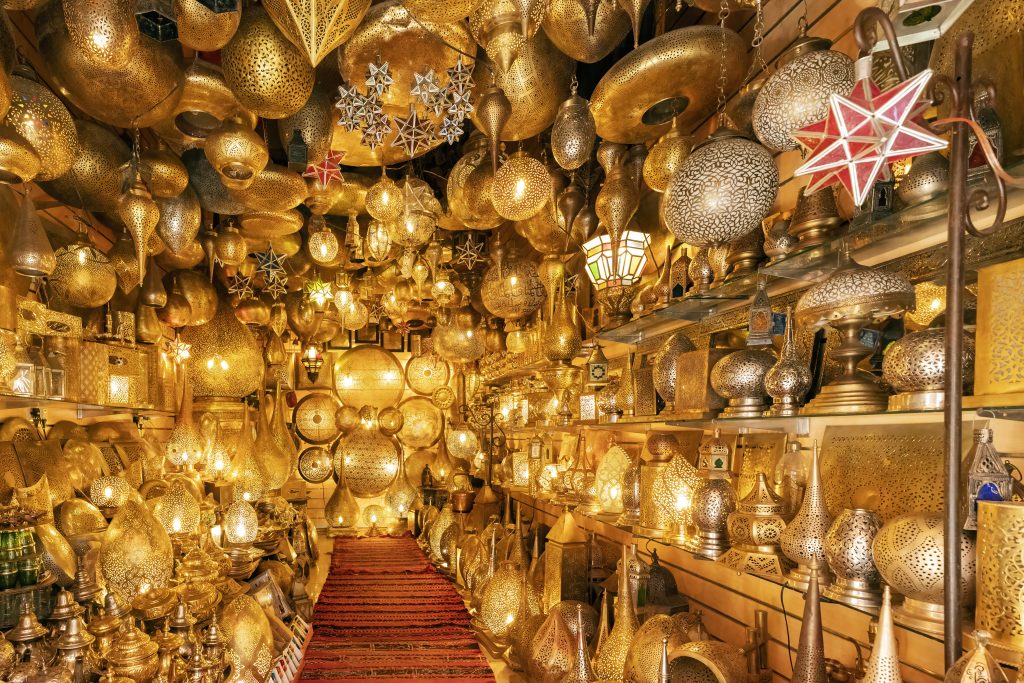 A different culture of capitalism
There are several international real estate services in Turkey, specifically Istanbul, working alongside and with local agents and firms.
However, one of the biggest pitfalls that foreign investors face – specifically US investors – is the expectation (or assumption) that dealing with Turkish real estate agents operates by the same set of rules as it does in the West.
Nothing could be further from the truth.
Everything, including the listing price that applies to a specific investor, can vary from one agent or agency to the next. As was demonstrated above with valuation and the citizenship by investment program.
Also, some agencies do not get involved with researching and inspecting the purity of deeds, and will simply state that the deed is good – as the law requires deeds to be valid and clean.
However, as every sophisticated investor knows, reality tends to favor the side of imperfection. 
Bottom line, the rules for real estate agents are somewhat flexible and open to interpretation – thus, it is translated as, what it takes to close the deal.
This does not mean, global HNWIs are at risk in the Turkish real estate market – only if they fail to practice and rely upon strong due diligence.
There are trustworthy and credible agents and agencies in Turkey – such as Astons. 
Astons is very proud of the fact that we developed and operate a luxury real estate firm, with an office in Istanbul, that will be very familiar to any US real estate buyer or investor. 
Astons has crafted a process of investing in Istanbul, Bodrum, and elsewhere that follows the familiar rules of the game that operates the US market.
Perfect time to invest
Turkey's real estate market is one of the most desirable in the world, and anyone who has visited the country can tell you, that's no surprise. 
And there are times in the world of investing when the stars seem to align creating the perfect investment environment and opportunity – for Turkey, that time is now. 
As the government starts raising interest rates and the Turkish Lira hits a record low, foreign investors are provided with a historic opportunity to reap incredible value for their money.
Couple that with the record high rent prices resulting in higher yields, and you can see why now is the perfect time to invest.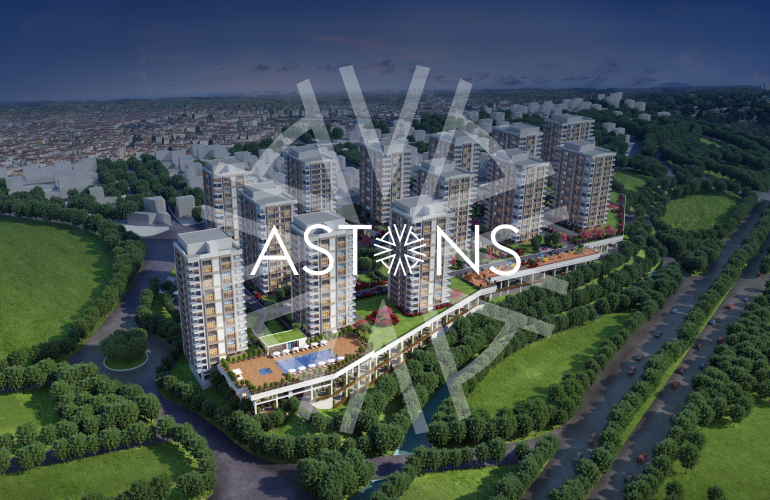 Astons All-in-One Streamlined Turnkey Solution
Astons has revolutionized the real estate investment process for our clients. 
We provide our elite HNW investors with a real estate process that was built on the US and UK industries – anyone who has purchased property in the US or UK will feel very comfortable investing in Turkish real estate with Astons.
The Astons Streamlined Turnkey solution not only allows for luxury property purchases as stand alone investments or as part of the Turkey citizenship by investment program, but the entire process can be done remotely. 
To learn more about investing in luxury real estate in Turkey, or the Turkish citizenship by investment program, schedule a free comprehensive consultation with an expert in our Istanbul office.
Frequently Asked Questions
Are there any restrictions placed on foreign real estate investors?
Yes, there are a few restrictions that only apply to foreign real estate investors in Turkey. Most notably, these restrictions affect where properties are located. 
As an example, there are restrictions in some rural areas especially regarding the amount of land, regions that are close to international borders, as well as within government or military-designated zones.
However, all property owners in Turkey enjoy some of the same rights and privileges, such as the right to bequeath/inherit property and property ownership can be joint ownership between 2 or more investors.
Is it possible to buy property directly from the owner in Turkey?
Can all nationalities invest in the Turkish real estate market?
Is Turkey in the EU or NATO?
Does property ownership provide me Turkish residency