Investment migration is rapidly becoming a major trend among global High Net Worth Individuals (HNWIs) as they look to elevate their lifestyle and investment portfolios by obtaining a second citizenship or residency, and due diligence plays a significant role in the select nature of achieving the status.
The sheer number of benefits investment migration programs provide to investors is astonishing; they provide:
Greatly enhanced global mobility

A robust contingency plan to hedge against political or economic turmoil

Openings to new opportunities for business and wealth management

An ability for savvy tax structuring – and more
It should come as no surprise, then, that savvy and sophisticated HNWIs are looking into investment migration programs – and during their research, one term will come up quite a lot: due diligence.
Due diligence is a crucial part of any residency by investment or citizenship by investment program. It is vital for the program's sustainability and performance, and it is the most comprehensive and complex activity within the entire process.
Astons is providing global sophisticated investors with unprecedented insights into due diligence within investment migration so that HNWIs understand what it means, why it is so important, and how governments conduct it.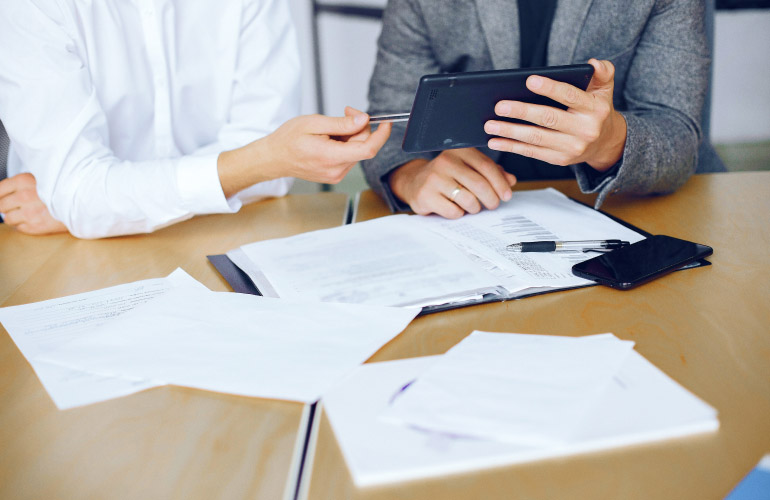 What is due diligence?
Fundamentally speaking, due diligence is taking reasonable and necessary steps and measures – such as investigation and background checks – to satisfy a legal or contractual obligation.  
For investment migration, due diligence is the process of reviewing or analyzing an applicant's background to ensure they meet the required criteria and safety measures a government sets out for its citizenship or residency by investment program.
Ensuring that an applicant is not a security threat to the country and its communities is the government's primary concern and main objective for conducting due diligence, and each country has its standards and procedures.
While each country's process differs, it is worth noting that – at a minimum – all due diligence is comprehensive.
Governments typically rely on internal [domestic] and external [foreign] information and sources to conduct due diligence on an applicant-investor. 
There are various types of due diligence, the most common being:
Financial

: This can include a source-of-funds check,

anti-money laundering (AML)

compliance, financial sanctions, terrorism financing, and more.

Security

: This includes background checks, police clearances, a risk assessment, and more.

Political

: Governments often look into political affiliations,

politically exposed persons (PEPs)

status, political sanctions, and other politically connected concerns.
Governments rely on information from local databases – such as their own law enforcement and intelligence agencies – and to ensure and conduct a comprehensive background check, often expand their investigation by requesting external information from: 
Foreign banks

International and foreign law enforcement and intelligence agencies

Other relevant entities 
Governments also utilize assessment tools such as interviews to talk directly to the applicant and close any informational gaps that may be present.
Providing comprehensive and accurate documentation for due diligence is the key to ensuring the process goes smoothly. This includes:
Local police clearance certificates

Tax returns

Banking letters

Official bank statements

Current proof of address

Identity documents

Any other requested documents 
Good documentation goes a long way in making the procedure effective and efficient for government officials, thus cutting down on processing time. 
Due diligence is an exhaustive process but a very common one in today's world.
Its behind-the-scenes nature means most people haven't had massive exposure to it on a day-to-day basis. But it is widely implemented in financial and government practices – and in investment migration, it is the backbone of every successful citizenship or residency by investment program.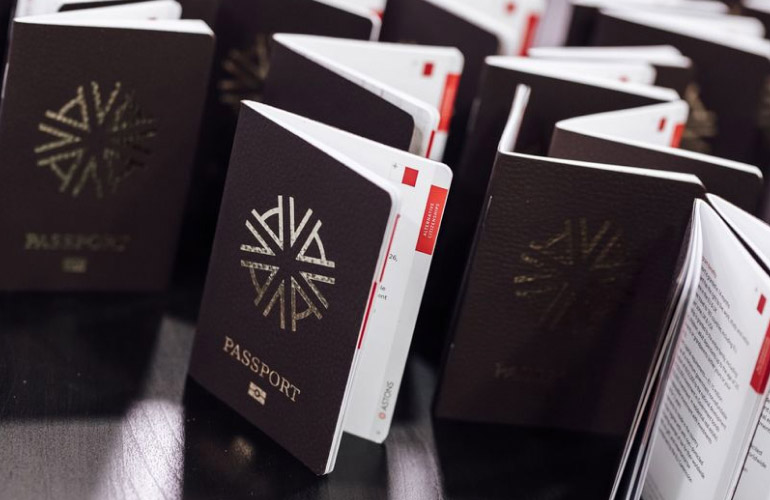 Due diligence in investment migration
Due diligence in citizenship and residency by investment is the key to program success. 
Two main factors make due diligence such an important part of any investment migration program: safety and sustainability.
Safety
Citizenship and residency by investment programs rely heavily on robust due diligence to ensure that the applicants they approve do not pose a security threat to the country.
By continuously evolving their due diligence process, governments not only ensure the safety of their country's inhabitants, but they ensure that of the applicants themselves as well.
Investors who apply for citizenship or residency by investment can take solace in knowing that their fellow applicants are all thoroughly screened and that the country they are becoming a citizen or resident of is doing its best to weed out any bad apples.
The effect of proper due diligence goes beyond the granting country, as the applicant – once approved – obtains citizenship or residency that enables them to enter other nations visa-free.
Caribbean citizenship or an EU Golden Visa, for example, grants their holder visa-free access to the entire Schengen Zone. Hence, by having checked them before approving, a government ensures the safety of other countries with whom they maintain visa-free travel waivers.
Sustainability
Citizenship by investment programs, and to a lesser extent, Golden Visas, are easy targets for politicians and media outlets. 
These programs serve a very distinct niche of foreign investors, the elite and sophisticated HNWI, so a person running for office or an activist journalist will always find them as easy scapegoats to rile attention for themselves with the public.
This practice, while grossly unsubstantiated, is becoming more common, and investment migration programs need to ensure that they do not give such fake news anything to leverage.
This is where proper and effective due diligence comes in. 
Citizenship by investment programs have the most comprehensive and complex due diligence procedures among any immigration route. 
Applicants don't personally experience, per se, the exhaustive nature of the processes, as all the work is done on the government's side behind the scenes.
But, rest assured, vetting a citizenship by investment applicant is an extremely detailed and thorough procedure.
Residency by investment programs – aka Golden Visas – also have complex due diligence standards, especially when compared to other immigration routes. 
For example, governments don't vet the financials of an applicant for a skilled worker, digital nomad, or foreign student visa. Those applicants merely need to prove they have the minimum amount of funds/income as required by the visa criteria. 
However, residency by investment applicants will have to provide evidence that legitimizes their investment and, in many cases, a source-of-funds paper trail. 
The complexity of the financial vetting differs from one program to the next, but overall, it is much more comprehensive than any other residency or visa option.
By leveraging robust due diligence standards, investment migration programs can shield themselves from the unsubstantiated criticism that may arise. 
The Caribbean countries, for example, proudly point to their due diligence processes as the cornerstone of their programs. 
Effective and internationally recognized due diligence standards allow countries to sustain their programs and fight off any criticism, domestic or global, that may attack or attempt to discredit the program's performance and results. 
If a program did have lax due diligence – as was the case in Comoros' and Belize's citizenship by investment programs – program failure would be imminent; as was the case for both of those countries, resulting in program termination very soon after they launched.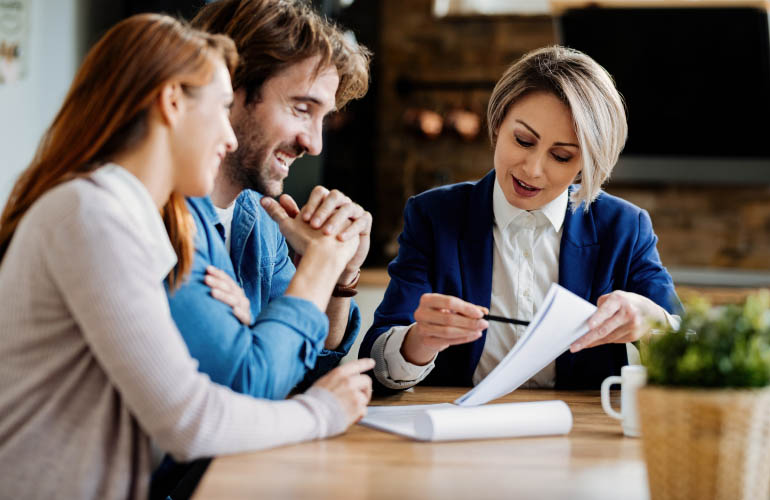 What is the due diligence process?
The due diligence phase is typically the longest step in any citizenship or residency by investment application process. However, applicants do not do anything – other than provide documentation – for the vast majority of it.
The applicant will collect an assortment of documents based on a checklist provided by Astons, and then the government does all of the work by analyzing the documentation and conducting its checks. 
Every program has its due diligence system, but the premise and objective remain the same. 
Applicants need to collect the necessary documents and submit them to the government – after that, the process may differ slightly depending on the government's standard operating procedures.
As citizenship by investment programs implement the strictest due diligence practices, let's break down the most popular programs and their due diligence standards.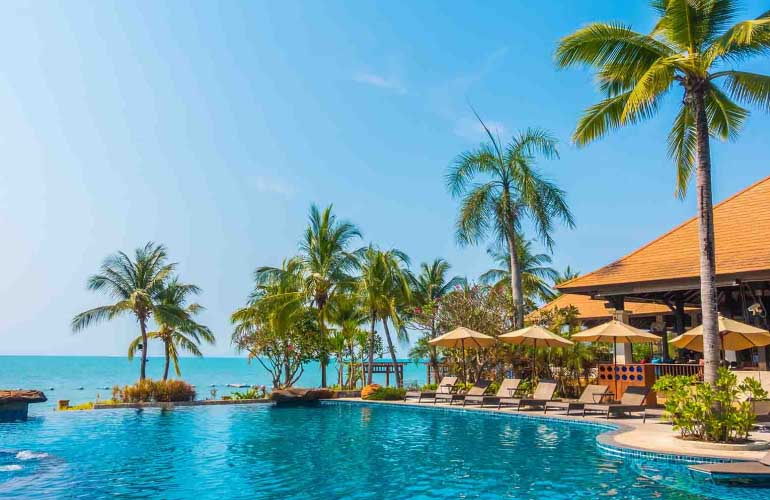 Caribbean Citizenship By Investment programs
The Caribbean nations all have very similar citizenship by investment programs and, thus, have similar due diligence standards. 
The current program countries are:
The Caribbean nations rely heavily on internal and external sources and information. 
Governments rely on their databases, but will also ask their international marketing agents and local processing agents to conduct their own due diligence and create a KYC form for each applicant.
Caribbean governments also utilize the help of domestic and international banks to run due diligence on the investment funds and the payments for all the additional fees.
Additionally, the Caribbean programs will request reports from international or foreign organizations such as Interpol, the FBI, and others. 
In 2023, the Caribbean Citizenship by Investment Units (CIUs) announced enhanced due diligence procedures – as a part of their agreements with the US and EU to continue evolving their due diligence processes – and implemented interviews with applicants.
The comprehensive and evolving nature of due diligence in Caribbean citizenship by investment programs was highlighted during the early months of the Ukraine-Russia conflict. 
All five countries eventually banned Russian applicants – while Dominica initially banned Ukrainian applicants as well but has since re-opened the door for Ukraine.
The ban was not politically motivated, but rather a measure taken to ensure due diligence practices remained achievable to a perfected standard. 
The Caribbean nations cited an inability to conduct proper due diligence – on Russian applicants – due to the many sanctions that hindered financial information flow. 
Also, conflict-affected areas are not readily accessible to the information needed in a timely manner.
As new and increased sanctions were continuously implemented – meaning an applicant could be sanctioned while their application was being processed – it complicated the matter beyond being functional.
Once the due diligence process appeared vulnerable, the Caribbean states took drastic measures and sided with maintaining effective due diligence at all costs.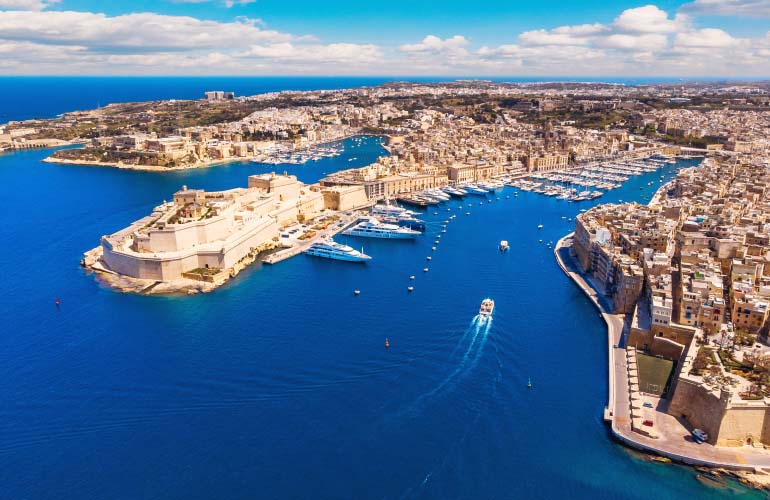 Malta
The Maltese citizenship by investment program is hands-down one of the most select and elite programs in existence – in many ways, Malta is far more elite than the Monaco residency program. 
Malta is well-known – and justifiably so – for implementing the strictest standards of due diligence.
Malta's citizenship by investment program operates on a four-level due diligence system based on a seven-category risk matrix. 
The process is handled by the Community Malta Agency (CMA) in coordination with the Prime Minister's Office.
The matrix categories are:
Initial Identity Screening

: Confirming applicant identities, including a decade-long historical check on countries where the applicants have resided.

Global Business Connections

: An examination of any connected worldwide business relationships and corporate ties.

Political Associations

: Scrutinizing any political affiliations and checking any/all sanction lists or watchlists.

Financial Background

: Review of how and from where wealth originates with supporting documentation – such as bank records, corporate certificates, contracts, and share registers.

Public Image

: Evaluation of reputation, leveraging both on-the-ground and open-source intelligence.

Legal Standing

: Assessment of any legal concerns, including past criminal or civil charges and convictions.

Social Network Influence

: A comprehensive examination of an applicant's social circle and societal impact – including aspects not covered in the preceding categories.
Malta's four levels of due diligence for their citizenship by investment program are:
Level One: In the initial phase, the authorized representative performs basic client identification and verification. Concurrently, the CMA initiates client verification when the application is officially submitted.
Level Two: Control shifts to the CMA for the remaining stages. These include vetting through international police databases like Interpol and Europol. Applicants might be required to provide their past criminal record clearances from countries where they have resided. 
This second-level procedure coincides with the preliminary residency application. Individuals from non-EU countries requiring a travel visa must also complete the standard application for a Schengen visa.
Level Three: Upon the conclusion of the residency application, CMA evaluators finalize and scrutinize the submitted application. 
They focus on spotting inconsistencies and identifying prospective risks. The CMA uses global databases to corroborate the applicant's financial status and validate the legality of their business activities.
Level Four: The last stage entails the CMA wrapping up its risk evaluation report. The board will collectively examine this report, and if the applicant is deemed credible, the Prime Minister is advised to grant final approval.
If the Prime Minister gives the thumbs up, the application is approved.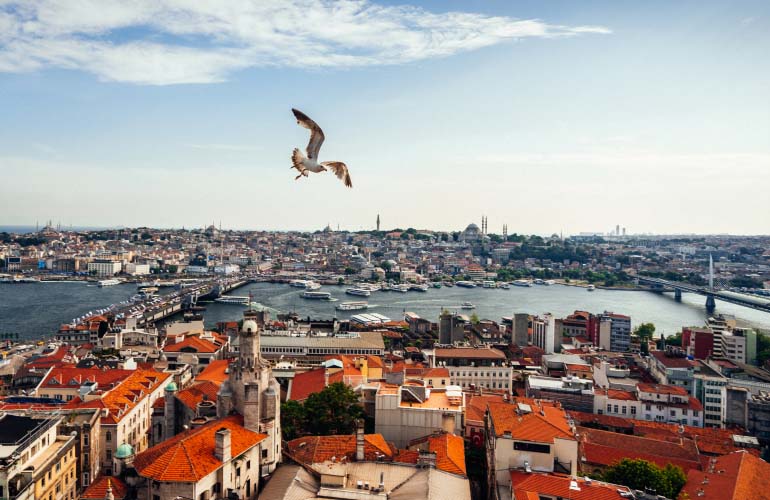 Turkey
Turkey's due diligence process appears to rely heavily on internal factors – domestic intelligence and banks. 
The government hasn't published the citizenship by investment program's due diligence procedure, but the required documentation is less than that required by its Caribbean counterparts and Malta – suggesting a primary reliance on internal background checks.
Turkey's larger economy, size, banking sector, and population provide it with more comprehensive databases that it can leverage. Turkish officials did state that each application is decided on a case-by-case basis and that the government will reach out to all relevant entities as needed, whether local or foreign. 
Due diligence for Residency by Investment
The EU programs are primarily Golden Visas [residency by investment] and the most popular and advantageous for HNWIs are:
Generally speaking, for EU residency programs, the due diligence standards are individual to each country but – at a minimum – include the foundational investigative inquiries into:
Criminal history & related behavior [including war crime & organized crime allegations or associations]

Reputation & social impact

Source of funds
Regarding the UAE Residency by Investment program, due diligence is very straightforward. The UAE process involves:
Criminal & behavioral background

Source of funds

Medical examinations
As can be imagined, the due diligence standard for the United States EB-5 program is arguably the most rigorous there could possibly be.
The United States has at its disposal an unparalleled information and data collection system and it leverages all of it for immigration purposes.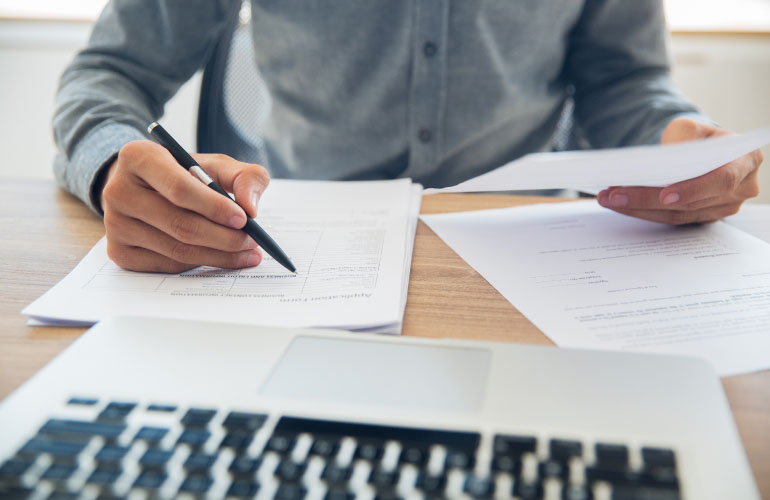 What are the required documents for due diligence?
Each citizenship or residency program has its own document checklist, but there is a list of required documents an applicant must typically provide, which include:
Basic Identification

: Initial due diligence requires standard identification documents like birth certificates, passports, and other ID or nationality cards.

Security Checks

: Applicants may need to provide documents demonstrating they're law-abiding citizens, such as police clearance certificates, FBI good conduct certificates, and any other such documents.

Financial Overview

: Documents such as bank account numbers and income details, including current salaries and other wealth sources, are typically required.

Political Affiliations

: Applicants may need to provide official records of political positions held or membership cards to political parties or organizations.

Tax Compliance

: Proof of tax compliance in the country or countries of residence is required and related financial statements.

Asset Validation & Net Worth Verification

: Documents should show a detailed balance sheet, financial performance, intangible assets, fixed assets, accounts receivable, and outstanding debt.

Business and Legal Checks

: Governments may require corporate documentation to investigate the applicant's primary business, other business involvements, regulatory issues, property surveys, and potential joint ventures. 
Bear in mind, that while this process is very involved and exhaustive, it essentially ends with a single conclusive finding of ineligibility – such as having once been deported from a country. 
The longer it takes for due diligence to finish, the more promising the results tend to be. 
Why Trust Astons?
The Due Diligence process is the singularity that makes citizenship by investment and residency by investment (Golden Visas) a status as much as a significant enhancement and benefit to any HNWI's life and portfolio.
Astons takes that status to the next level.
Astons implements our own internal preliminary review process to determine likelihood of application approval for every client and every one of our citizenship by investment and residency by investment programs – it's a platinum standard that not only separates us from the pack, but that we proudly stand behind.
Our preliminary reviews have resulted in an astonishing approval rate – 100% of clients who have passed the Astons due diligence review have had their applications approved.
So, Astons proudly puts our fees on the line to prove to our elite clientele that when you Trust Astons, you embrace success.
If you'd like to learn more about due diligence, our proprietary process and the Astons guarantee, or leverage the power that is investment migration, simply Schedule a Free Comprehensive Consultation with one of our experts. 
Astons will analyze your situation as well as your specific wants, needs, and demands and then provide you with a list of the best options for your consideration.
Frequently Asked Questions
Does Due Diligence apply to every family member on an application or only the main applicant/investor?
Yes, due diligence is an application issue, not solely an investor issue.
As a general rule, due diligence will include every applicant on the application that is 16 years of age and older. Thus, teenagers require PCCs (Police Criminal Clearances) as do all adults. 
With that said, different governments have varying degrees of tolerance for minor offenses, and this is an issue best discussed with an expert at Astons.
I was denied a tourist visa, will due diligence show that?
I once filed for bankruptcy, will this show up in the due diligence process?
Is it possible to have an idea about my application's likelihood of success prior to officially filing it?
I have dual citizenship, will the due diligence process look into both or only the one I am using for the application?