Greece is more than a travel hotspot. It's the living legacy of Western civilization and an intricate part of the origin story of opulence and luxury – a status the Greek lifestyle still provides today. Greece: an EU best bet for luxury lifestyle security and leveraging the Greece golden visa as the ultimate Plan B strategy. 
As a country with incredible historical and cultural significance, charming character, fine weather, stunning beaches, and visa-free access to the EU, it's no wonder many wish to make Greece their new home.
This dream has already become a reality for many, thanks to the country's numerous residency solutions. Since launching the Greek Golden Visa program in 2013, scores of high-net-worth individuals and their families have made the move.
Greece is a nation that satisfies a diversity of lifestyles with a singular unifying element – luxury living. Additionally, as a Plan B option – whether that means a secondary revenue source, second residency, or simply a backup plan, Greece belongs at the top of every sophisticated investor's list.
Leveraging our expertise in the country, with over a decade of on-ground experience and an established office in Athens, this guide provides insights into capitalizing on the Greek Dream. 
Everything from the popular areas for HNW expats to the luxury lifestyle options – and how to make it a reality. In fact, you may find yourself packing your bags in the next few minutes.
Greece – A snapshot of modern history
Greece is the oldest surviving civilization in Europe.
With a cultural history stretching back at least 3,000 years, Ancient Greece was a land of innovation – the Silicon Valley of its time. It excelled in all academic arenas and introduced the world to the Olympic Games.
Those who visit Greece often note its regional identities. These emerged from its past as a collection of city-states based around Thebes, Athens, Corinth, and Sparta. 
Tribes would collaborate and compete for internal and external dominance, leaving a lasting imprint on the surrounding regions that survive today. 
During the Hellenistic era, Greece expanded beyond its traditional borders. Under the leadership of Alexander the Great, Greek control and influence spread across East and Southern Europe, Asia, and even parts of Africa.
But this high point did not last long. Greece fell under Roman rule in the 2nd century BC and remained part of the Byzantine Empire until its final fall to the Ottomans in the 15th century AD. 
Fortunately, the Romans preserved much of Greece's cultural heritage. As such, the philosophy, ways of living, societal structures, and much more remain with us thousands of years later.
Why become a Greek resident?
Of course, Greece's history isn't the only reason global investors want to move to the country. There are modern benefits, too. 
Namely, access to the EU.
As an EU member, anyone with Greek residency can travel visa-free throughout the bloc's 27 member states, including:
Italy

Germany

Portugal

Sweden

Spain

France 
This benefit alone is becoming exponentially advantageous every day. Very soon, all non-EU citizens and residents will be prescreened and require pre-approval before traveling to the EU. The EU's new eVisa system – ETIAS – is scheduled to launch by the end of 2025.
Greek residency comes with a list of benefits and advantages, but most surround the simple fact that living in Greece is leveling up luxury with historic style.
Where Greek luxury lifestyle is at its best
Greece offers spectacular geographical diversity, including stunning coastal regions, island communities, major cities, and laidback farmland (perfect for a vineyard!). 
Anyone moving to the country – whether as a full-time resident, digital nomad, or simply visiting – has a tremendous choice of location, so let's break down some of the most popular areas. 
Athens & Attica
Athens and Attica (the triangular Greek peninsula that extends into the Mediterranean) is the most popular part of the country – be it for investment or residency. As a result, real estate prices are higher than in other regions, except tourist-heavy islands like Santorini. 
Under the watchful gaze of the Acropolis, modern-day Athens provides a contemporary twist to its classical heritage – from the exclusive boutiques of Kolonaki to the fine dining restaurants in Plaka. Five-star hotels and private rooftop lounges offer views of the Parthenon, while upscale spas feature treatments with Greek herbs. 
In Attica, the Athenian Riviera stretches down the coast, offering opulent beachfront resorts, private marinas, and nightclubs where the Greek elite mingle until dawn. The region combines the allure of ancient civilization with the comforts of high-end Mediterranean life.
The Greek Islands
Broadly speaking, Greece divides its 6,000 islands (250 of which are inhabited) into six main groups: 
The Cyclades

The Dodecanese

The Ionian

The North Aegean

The Saronic

The Sporades
The Cyclades are the quintessence of Greek island elegance, with Mykonos and Santorini well-known as the Greek crown jewels. White-washed buildings with blue domes, pristine beaches, and vibrant nightlife define this archipelago. Luxury here means private cliff-top villas, infinity pools overlooking the Aegean, and exclusive beach clubs, such as:
Nammos (Mykonos)

Skorpios (Mykonos)

Seaside (Santorini)

Wet Stories (Santorini)
The Dodecanese islands, including Rhodes and Kos, blend medieval history with modern living. High-end resorts, historic boutique hotels, and yachting marinas cater to all, while the ancient ruins and the Knights' castles are as much a draw as the sophisticated dining and shopping options.
The Ionian islands are known for their lush vegetation, dramatic coastlines, and Venetian flair, with Corfu leading the charge. The Ionian Sea provides a stunning backdrop for a refined and laid-back lifestyle, with a strong Italian influence in its cuisine and architecture.
The North Aegean islands offer a more intimate experience. Characterized by traditional villages, islands like Lesvos and Chios are less "mass tourism" and more "authenticity and tranquillity." Boutique businesses often repurpose heritage buildings, providing a blend of comfort and tradition, while the local gastronomy offers unique flavors like mastic and salted fish.
The Saronic islands, including Aegina and Hydra, are for the insider elites: making it a haven for Athen's HNWIs – offering understated elegance and historical charm. Cars are banned on most islands – carriages add to the exclusive old-money ambiance. The neoclassical mansions, intimate boutique hotels, and refined cultural events offer a sophisticated escape from the city.
The Sporades are an oasis of green-blue waters. Life here is eco-conscious and integrated with nature. The archipelago is a hotspot for sailing and private cruises, allowing for an exclusive exploration of secluded bays and marine parks (keep an eye out for the Mediterranean monk seal!).
Crete
Crete, Greece's largest island, doesn't belong to any of the island groups. It has its own unique character, a picturesque landscape, and is home to ancient wonders like the Palace of Knossos. 
Residents can indulge in the lavish experience offered by the resort town, Eluonda, including the Eluonda Peninsula All-Suite Hotel, which offers secluded beach access and VIP services. 
Fine dining is also available at the island's La Bouillabaisse gourmet restaurant and Minos Beach Art Hotel. These establishments focus on traditional Cretan cuisine and vintage wines from the region. 
There is also a wellness spa and retreat at the Blue Palace, where patrons can enjoy various wellness treatments and benefit from private beach access. 
Northern Greece
Northern Greece is a diverse region, from the rugged mountains to the serene beaches of Halkidiki. 
Thessaloniki, the region's cosmopolitan hub, is steeped in history and pulsates with cultural and culinary delights. Life in Thessaloniki is about cultural immersion, savoring Byzantine pastries, with a view of ancient ruins, and sipping fine wines at rooftop bars overlooking the Thermaic Gulf. There are sumptuous apartments set amidst Byzantine walls and Ottoman-era markets. 
Beyond the city, luxury retreats in Halkidiki provide private beach experiences, spa treatments inspired by ancient Greek therapies, and yacht excursions to secluded coves. 
Living here is as much about nature as it is luxury – providing easy access to the Pindus Mountain Range, including the stunning Vikos Gorge, making it a coveted destination for anyone who enjoys outdoor sports and adventures. 
Greece luxury lifestyle
Real estate
Luxury real estate in Greece takes various forms, from high-end apartments in Athens to rural seafront villas in Crete. 
Mykonos and Santorini are two of the most sought-after islands, owing to their unique architecture and picturesque vistas. Properties in these locations often have direct beach access, infinity pools, and integrated wine cellars. 
However, properties in Peloponnese, Halkidiki, and Crete are exceptionally popular, too. These offer a combination of coastal luxury and nearby exclusive resorts for a thriving social life. 
Most high-end properties sit on private estates, surrounded by natural landscape features, walls, or mature shrubbery. 
Due to year-round attraction for business and pleasure, many investors find luxury real estate in Athens and the Athenian Riviera to be the best investment. High-end apartments and townhouses are comparable to those found in London, Nice, or New York, with panoramic sea views, private elevators, on-site catering, and spacious penthouses available. 
Most properties in Greece have significant investment potential. Culturally and architecturally desirable real estate can appreciate rapidly, providing additional returns. 
Important note: The country's Golden Visa program has no physical residency requirements enabling investors to utilize their property investments to capitalize on the lucrative tourism sector to achieve regular passive income as well as for their Plan B strategy. 
Shopping
Though arguably not in the ranks of Paris or Milan, Greece can hold its own when it comes to high-end shopping. While the main fashionista hub is focused on Athens, high-end boutiques can be found everywhere. 
Athens' Voukourestiou Street is one of the top destinations for luxury brands. Virtually everyone who is someone is here:
Dior

Louis Vuitton
Prada
Chopard
Bulgari
Cartier
Brands also cluster nearby in Syntagma Square, including Hermes, Phillip Plein, Tod's, and Gucci. Stadiou, Sekeri, and Panepistimiou streets also have many boutiques to explore.
Outside Athens, luxury brands go to Thessaloniki's Tsimiski Street and the towns of Elounda and Agios Nikolaos on Crete. Rhodes Old Town in the Cyclades is another destination, offering designer brands as well as local artisan craftsmanship alongside historical sites. Mykonos has Nammos Village on Psarou Beach, which hosts nearly every international fashion brand in one place. 
Fine dining
Greek culture and food are inseparable, and when elevated to a  fine dining experience, it is unmatched in the region. Athens saw five restaurants receive Michelin Stars in 2019, followed by two more in 2021, three in 2022, and another three in 2023 so far. 
Delta, run by Giorgos Papazacharias and Thanos Feskos, represents the pinnacle of the city's fine dining scene. The eatery is the capital's only two-Michelin star restaurant, offering breathtaking views of the Piraeus' Mikrolimano at sunset, luxurious décor, and sculpted brass bar centerpieces. 
But while the establishment is opulent, it also prioritizes sustainability. Chefs prepare numerous low-impact dishes, including Scandinavian-inspired potato "urchin" stuffed with fish roe, rose petals, and fermented "white pepper."
Soil is an alternative to Delta and one of Athens' newest Michelin-star restaurants [2022]. Unlike the latter, it focuses on authentic Athenian cuisine in modern, unpretentious surroundings, with dishes like eel burgers and granita sorbet. 
Pelagos is another option, located at the Four Seasons Astir Palace of Vouliagmeni. It received its first Michelin star with the arrival of La Dame de Pic London's top chef, Luca Piscazzi, offering a combination of the unpretentious class and confidence of a bygone era. Popular dishes include cold spaghetti with caviar and yellowtail carbonara. 
Fine dining options also abound outside the capital. Santorini is home to the Lauda Restaurant in the village of Oia, offering scenic views of Santorini's caldera.
Crete has the Préveli Restaurant at Rethymno, offering traditional Cretan hospitality, focusing on natural ingredients in a historical setting.
Corfu hosts the Etrusco Restaurant in the main town, where chefs transform locally sourced ingredients into gastronomic elegance. 
Yachting
As a country famed for its islands, it should be no surprise that there are exceptional yachting facilities. 
Marina Zeus near Athens is one of the finest superyacht marinas outside Monaco, and holds a significant place in Greek history, once serving as a naval base for ancient Greek trireme fleets. Yacht owners can still view the harbor walls from antiquity. Port facilities include car parking, a swimming pool, berths for mega-yachts up to 150 meters long, full services, and 24-hour security. 
Flisvos Marina is another option close to Central Athens in the heart of the Athenian Riviera. The dock has 5 Gold Anchors and various global awards, making it another option for those wanting to arrive in the country by yacht – also accommodating mega-yachts [up to 180 m long] and offers 24-hour security, CCTV, full family services, disabled-access parking, and a helipad area. 
Marinas in the Ionian Sea include: 
Marina Lefkada with berths for super-yachts up to 45m

Preveza Marina with berths for yachts up to 35m

Gouvia Marina in Corfu with berths for super-yachts up to 80m 
Marinas in the Aegean Sea include: 
Sani Marina (Greece's "Little Monaco") on Halkidiki with berths for yachts up to 33m

Rhodes Marina with berths for mega-yachts up to 120m
Private airports
Greece has several airports that cater to private jets and locations where residents can hire jet services. 
Athens International Airport has the General Aviation Terminal, a separate terminal dedicated to private flights.
Heraklion International Airport in Crete and Thessaloniki Airport in the north offer similar services with dedicated terminals and baggage handling facilities for private flights. 
Wealthy residents can also charter private jets at various locations. These include the above-mentioned airports as well as:
Corfu International Airport

Rhodes International Airport

Kalamata International Airport

Sparti Air Base

Kefallinia Airport
Private clubs
Finally, Greece is home to some of Europe's most exclusive private clubs and activities. 
Greece's top country club is The Dunes Course, the first 18-hole course in the country. Designed by Ryder Cup Captain and US Masters Champion Bernhard Langer, it offers stunning views of the Ionian Sea from Greece's Messenia region. 
Other exclusive clubs in Greece include: 
Ecali Country Club near Athens: Fine dining, kids' activities, sports opportunities, and social events. 

Nammos Beach Club on Mykonos: Gourmet Dining, exclusive parties, and VIP services

Nikki Beach in Porto Heli: Live entertainment, private events, and opportunities to socialize with high-brow clientele

Amanzoe in Porto Heli, Peloponnese: Private beach club, spa facilities, and personalized services for affluent guests only
Greece as the highly coveted EU Plan B
There is a litany of superior options for securing the highly coveted EU Plan B and Greece is near the top of that list. Offering a fantastic mix of strategic advantages and lifestyle benefits, the Greek Plan B can deliver value in the short term as well as in the long-term.
While the sky's the limit, entrepreneurs and investors can own their own slice of Greece with just a relatively modest investment in Greek real estate for a minimum of €250,000.
Real estate is by far one of the best avenues into Greek culture and residency, which is why the globally popular Greek residency by investment program is real estate-based.
Greece is a gateway to not just a home in the Mediterranean but also to the stability and access of the European Union. Greek residency also means access to top-notch healthcare, education, and overall quality of life. 
Greece's standard of luxury is uncompromised, offering world-class amenities, privacy, and safety. 
Greece has an advantageous tax system, with no tax on foreign-derived income repatriated to the country and a flat tax of €100,000 on retired foreign investors, shipowners, and businesses for 15 years.
Moreover, Greece's geographic location serves as a commercial bridge between East and West, presenting unique business opportunities.
These factors make Greece a sanctuary for the affluent intelligent investor seeking to leverage its historic edge into the future.
Greece is a Plan B contender for HNWIs concerned about potential threats to the future of their lifestyles and freedoms in their home countries, including the US and UK.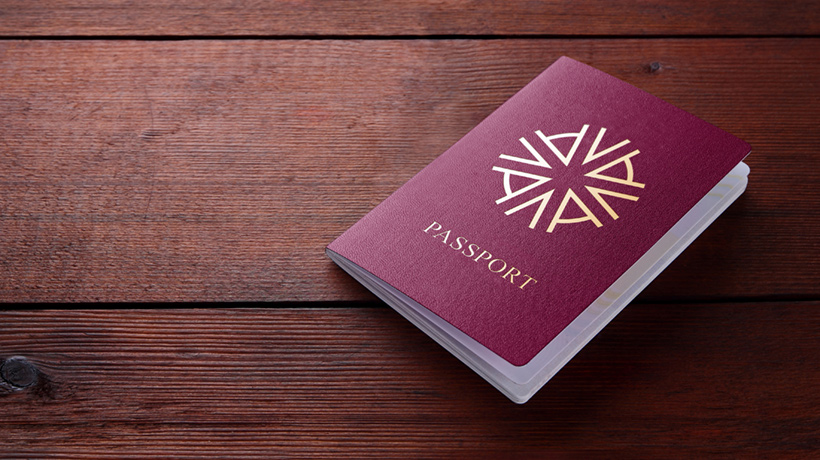 Astons makes Greek dreams a reality
Greece is fast becoming a desirable residency option for high-net-worth individuals. In fact, Greece has become particularly popular with US investors as it offers: 
Fabulous cultural heritage

Numerous luxury lifestyle options, including fine dining, real estate, designer shopping, and more

Tremendous geographical diversity and regional choices, each with a distinct character

The benefits of EU membership (and the ability to travel visa-free throughout the bloc's 27 member states)
The Astons team has already made the Greek dream a reality for hundreds of global HNW families, entrepreneurs, and investors.
Now it is your turn. Schedule a free consultation with Tamara, head of Astons Greek operations and Athen's office of officially licensed agents and experts. Astons analyzes the wants, needs, goals, and demands of every client and provides a personalized list of solutions and opportunities. Your bespoke future is waiting for you. 
Frequently Asked Questions
Do I need a visa to enter/visit Greece?
At the present time, most nationalities do not need a visa to enter Greece for stays of up to 90 days in a 180-day period.
Among many others, this includes:
US citizens

UK citizens

Australian citizens

Canadian citizens
However, as Greece is a member of the European Union, its visa entry policy reflects that of the EU's over-arching immigration policy and thus is scheduled to soon change.
The European Union will be launching a new eVisa/pre-authorization requirement for all non-EU citizens and non-EU residents – ETIAS.
The ETIAS system is targeted for implementation prior to the end of 2025.
As a note: the Greece Golden Visa will provide an exemption to the ETIAS requirement. 
What currency does Greece use?
I only speak English, will I be able to live in Greece?
What is Greece famous for?