Cyprus is a destination with an everlasting allure of coastal Mediterranean luxury, attracting HNWIs from around the world with its sun-kissed shores, historical architecture, and year-round sunshine. 
As Europe's leader in sunshine – basking in up to 340 days of sun – Cyprus is a popular winter escape where you can flop onto a plush sunbed and leave the cold and rain behind to revel in a destination that offers unrivaled natural beauty. 
Cyprus is a country with so much to give – transforming nature into luxury. All of which is available as your daily routine: 
Playing afternoon golf or tennis at an award-winning country club with a private beach

Sipping champagne from a yacht as the sun sets

Enjoying an evening meal prepared by a Michelin-starred chef at one of the island's many fine restaurants 
Every magical day begins and ends at any one of a myriad of luxury properties that dot the island like diamonds on a brooch. 
Luxury homes that are not simply real estate but experiences where classic Mediterranean design fuses indoor-outdoor living, natural elegance, and stunning views.
Astons has been a part of Cyprus life, the Cypriot lifestyle, and the local communities for nearly a decade, and this is our Ultimate Guide to the Luxury Lifestyle in Cyprus.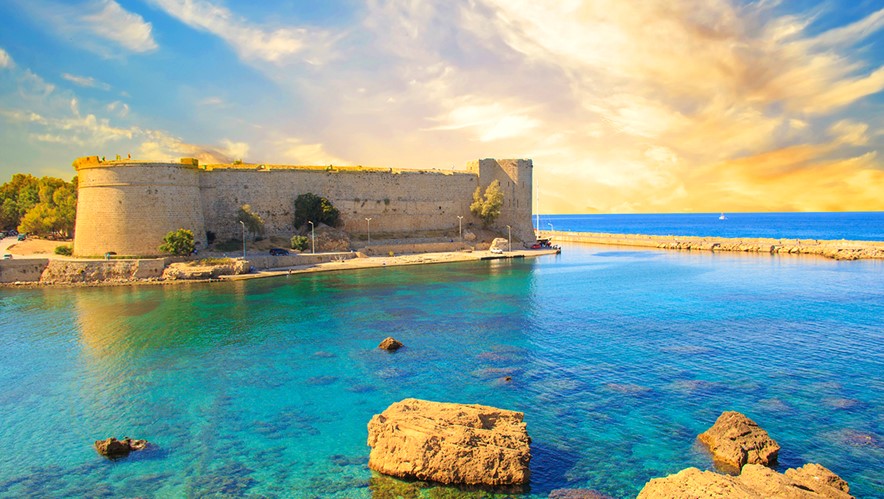 A look at Cyprus' history
Cyprus is one of the oldest countries in the world, with the first signs of human settlement dating back more than 10,000 years. Its position in the Mediterranean has made it of great strategic importance to the Assyrians, Egyptians, Persians, Greeks, Romans, Ottomans, and British – all holding the island as part of their Empire at various stages. 
Cyprus finally achieved independence in 1960, joined the European Union in 2004, adopted the euro in 2008, and, in 2023, started the process of joining the Schengen Zone.
Despite being a small island state, it has experienced robust economic growth over the last decade, and the Cypriots are now among the most prosperous in the region – the country has the highest per capita GDP in southern Europe.
This is largely thanks to Cyprus' financial services and shipping industries, along with the bustling tourism sector and foreign investment opportunities. 
The majority of people who reside in Cyprus identify as ethnic Greeks, making it the only country aside from Greece itself where Greek is officially spoken, and authentic Greek culture can be experienced. 
Where is the best place to live in Cyprus?
In Cyprus, luxury and lifestyle come with options. The island nation offers a multitude of residential areas, and it genuinely comes down to one decision – what do you want?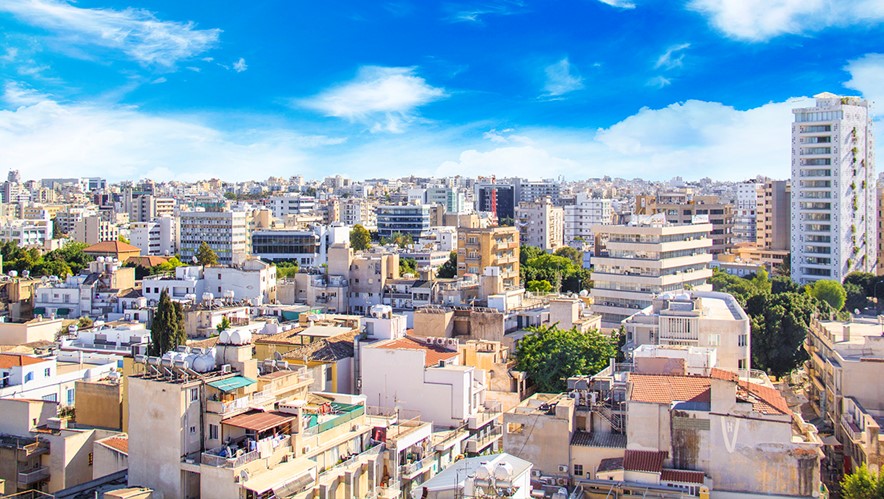 Nicosia
Nicosia is the capital of Cyprus. It's the main hub for industry and business, and it's also known for its vibrant nightlife, a plethora of options for entertainment, and several high-end shopping venues. 
Though not coastal, the Nicosian lifestyle is as you would expect from any capital city: active, culturally rich, and steeped in history – with a unique Cypriot twist. 
One big benefit, the majority of the population in Nicosia can speak English, so it's the perfect base for HNWIs from the US, UK, or other English-speaking countries. 
The beaches are only an hour's drive away, but locally, there are hiking trails, national parks [such as the Athalassa National Forest Park], archaeological sites, lakes, and much more.
Paphos
The Paphos district is well-known for its beautiful countryside villas and, perhaps even more so, for its historical significance to the country and region. The area is home to The Tomb of the Kings, ancient mosaics, monasteries, castles, etc. 
A real hidden gem, it's a tranquil and peaceful spot situated along the steep hills near Coral Bay, which supports a relatively small population of just over 12,000 people. 
It has some of the most stunning views the island has to offer, pristine beaches, and a modern urban landscape, but its remote location provides peace and quiet away from the main crowds.
On the whole, Paphos is one of the top spots for a summer home or those looking to avoid the main hustle and bustle but still have easy access to everything the island has to offer.
Limassol
Limassol – arguably the most highly desirable city in Cyprus – is located on the southern coast of the island. It features a host of the country's most famous historic sites, such as Limassol Castle and the Amathus Ruins.
As the island's second largest city – after Nicosia – Limassol's signature is its beautiful promenade and Blue Flag superyacht marina – which was featured in Robb Report. 
Limassol has been called a perfect ski destination, where you can ski from January to April at any one of the numerous luxurious mountain-top resorts. 
Plus, it's in Limassol where you'll find residential living elevated to the highest standards of luxury – offering some of the most prestigious properties that Cyprus has to offer.
Larnaca
Also on the southern coast is the beautiful port city of Larnaca. It has a slower pace of life than some of the other coastal hubs and is still complete with relaxing sandy beaches and crystal-clear waters – along its signature palm-tree coastline.
Larnaca is another popular location for luxury real estate investment in Cyprus, with some of the best spots including:
Finikoudes area

Mackenzie area 

Dhekelia Road

Protaras [on the opposite side of Larnaca Bay] 
All of which are well-known for their high-quality lifestyle.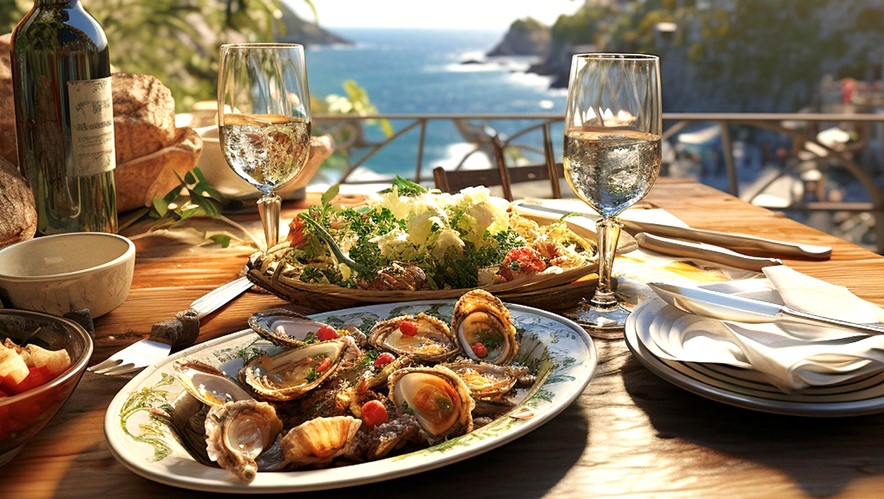 Fine dining in Cyprus
Cyprus has a wonderfully diverse gastronomic scene. Whether you are looking for freshly caught seafood on the waterfront, traditional Mediterranean-inspired dishes, or fine-dining experiences, prepare to be spoiled. 
A snapshot of the island's finest choices:
Ristorante Locatelli

– Just outside Limassol, this fine dining restaurant is the offshoot of chef Giorgio Locatelli's Michelin-starred restaurant in London – Italian cuisine

Wolfgang Steakhouse

: The Cypriot sibling of the NYC world-famous Wolfgang Steakhouse located in the heart of Limassol. As in NYC, the expertise lies with dry-aged prime rib cuts cooked over an open flame with the finest wines, along with a raw bar 
World-renowned Michelin star chef Theodor Falser has embraced Cyprus as one of the must-eat destinations in Europe and has 4 notable venues to enjoy on the Paphos coast at the exclusive Amavi Made for Two hotel:
Immenso

– Born from the personal experiences of Chef Falser's adventures around Asia, the tastes and experiences of authentic Asian delicacies with a Latin American twist, from ceviche to sushi – reservations required

Nocturne

– Crafted for the nightlife, a Mediterranean degustation menu paired with the finest wines and live piano music – Vegetarian cuisine also offered- reservations required

Fort·O·Lana

– A pure Cypriot dining experience, dining outdoors amongst lush greenery from a choice of traditional local dishes with all ingredients sourced from local farmers – reservations required

Ezaria

– A whisper to the Greek culture, offering an eclectic menu of international fare – no reservation needed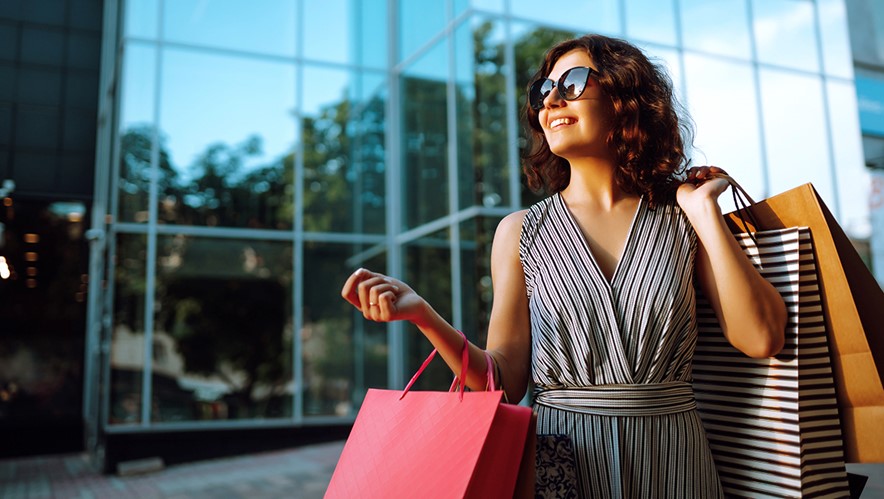 High-end shopping in Cyprus
When it comes to luxury living, Cyprus doesn't only attract global HNWIs but also the brands they trust and the services they expect.
Being the capital, Nicosia is the heart of Cypriot high-end shopping, with numerous shopping districts that host luxury boutiques, high-end jewelry and watches, and world-renowned designers.  
The most popular shopping districts in Nicosia are:
Makarios Avenue
Ledra Street
Limassol is not Cyprus' most sought-after zip code by HNWIs for no reason. The nation's second-largest urban center is the island's heart for luxury shopping, including luxury outlets:
Le Plaza del Mar
Limassol Marina
Anexartisias Street
Cypriot shopping is paired with the region's most prestigious spas, cafes, gyms, eateries, country clubs, championship golf courses, yacht clubs, and nightlife.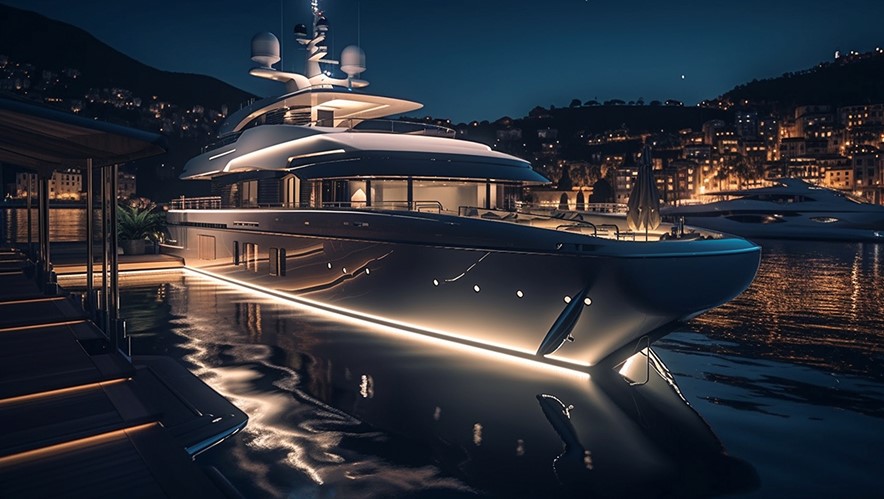 The Cypriot experience
While shopping is an important and fun way to spend the day, it is not for everyone – not to worry, it's Cyprus.
For golfers, the island has an amazing selection of exclusive country clubs and championship courses. Among the most popular are:
Elea Estate

by the legendary Sir Nick Faldo

Korineum Golf & Beach Resort

– Crafted using sustainable development methods preserving the natural landscape and wildlife – voted Best Golf Course in Continental Europe partly due to the Signature 5th Hole

Secret Valley

– Tony Jacklin, four-time Ryder Cup captain and winner of the British Open and US Open, was part of the design team
Yacht owners and lovers of the sea spend much of the day at the country's elite selection yacht clubs. One of the most popular is the St. Raphael Yacht Club in Limassol – which has its own marina as well.
These clubs are not only enjoyed for their great atmosphere and members-only events but are opportunities to meet like-minded individuals, learn new techniques, or exchange perspectives and insights learned from years of success in global markets.  
As expected, wellness is highly rated in the Cypriot lifestyle, and there is a litany of spas and hotels to satisfy the need – we suggest you start with:
The Cleopatra Spa at Cap St. Georges Hotel

[near Paphos]

Parklane Luxury Collection

[Limassol]

Four Seasons Resort and Spa

[Limassol]

The Elysium Hotel

[Paphos]

The Capital Coast Resort and Spa

[Paphos]
Whichever form of relaxation you choose, options will not be an issue.
Getting around Cyprus
Cyprus is the third-largest island in the Mediterranean, so traversing the island's coastal highways is a luxury experience all its own. 
Didn't bring your Urus with you? Don't worry; there are numerous options for luxury rentals across the island – for €1500 euros a day, it's simply all about choice:
Lamborghini Urus

Lamborghini Huracan

Rolls Royce Dawn

McLaren 570S Convertible

Bentley Bentayga
But, it is an island with some of the region's premier superyacht marinas, which makes the most elite route around the island by sea. The incredible climate, perfect European and Mediterranean location, and reliably flat waters make Cyprus a mecca for yacht owners. 
And don't simply enjoy your yacht for sightseeing; in Cyprus, it's a primary form of international transportation – the Greek Isles, Egypt, and Turkey are all reachable.
Even though Cyprus is a relatively small island, let's be honest: time is money. So if you choose not to drive from Nicosia – for example – to your yacht in Limassol, then fly. 
Helicopter transport is another option for hopping around the island. You can purchase your own or make use of private companies operating a local service. 
Each of the main cities in Cyprus accommodates private jets, so if you fly to the island via your private jet, there are most likely helicopter rentals available at the same airport.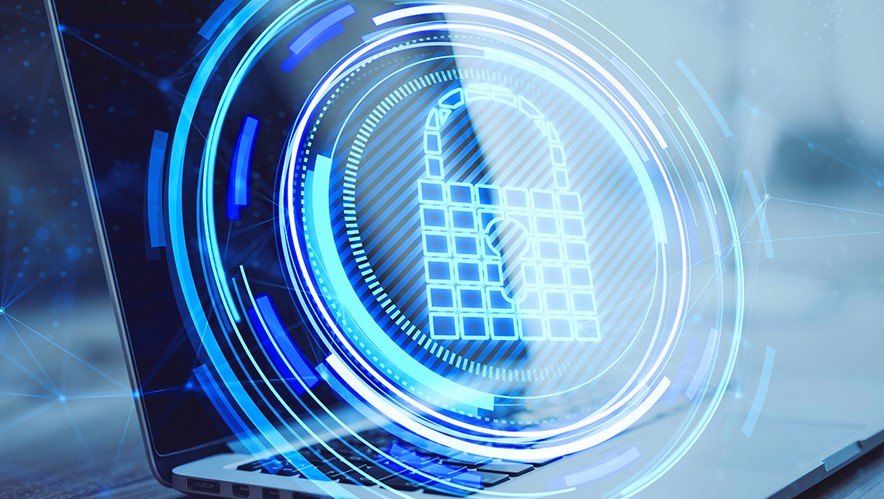 Cypriot security and privacy 
Cyprus is a country that genuinely appreciates the power of privacy.
There is, of course, a diverse selection of luxury properties to choose from, and many are within gated communities with 24-hour security.
The security is more of a luxury itself, as the crime rate in Cyprus is comparatively low for Europe and the EU.
The Cypriot standard of privacy extends to the banking system. The Cyprus banking system offers some of the most confidentiality in Europe. Cyprus' offshore banking options are leveraged by global HNWIs due to the fact that banking secrecy is heavily regulated by law.
Authorities can only access limited banking information and only in certain situations involving tax matters, providing the requirements of the privacy statutes are met.
While non-residents can open bank accounts in Cyprus, the real power of Cypriot banking is best leveraged as a resident or citizen.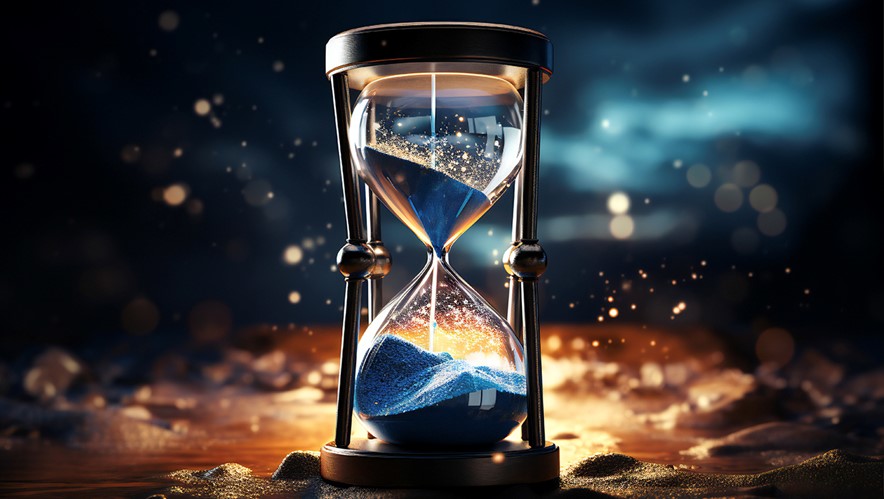 How to make the Cyprus dream your reality
For US – and global – HNWIs, Cyprus is a must-have at the top of the list of options for retirement, real estate investment, vacationing, and the very elite EU Plan B. 
Simply stated, it offers everything from options to opportunities.
The high quality of life and enriching experience make Cyprus a unique option for HNWIs and their families.
And, while anyone can enjoy, take advantage of, and benefit from the Cypriot way of life, residents and citizens of the island have the most to leverage and capitalize on.
That alone is what separates the elite HNWI from just everyone else.
The Cyprus Golden Visa is one of the most sought-after residency by investment programs that still exist in the European Union.
And the Cypriot Golden Visa – which only takes 6 months – doesn't simply open up all the doors in Cyprus, but as it is also EU residency, your rights and privileges extend to Greece and the remainder of the EU – with the option for citizenship after 5 years. 
The program is real estate-based, providing the ability to optimize the investment in one of the most lucrative real estate markets in the Mediterranean. 
Cyprus provides HNWIs with options, solutions, and the very exclusive EU Plan B. 
Schedule your Free Comprehensive Consultation with Astons' officially licensed agents in our Limassol office to discuss investing in Cypriot permanent residency or our various luxury real estate options around the island. 
Frequently Asked Questions
Do I need a visa to enter/visit Cyprus?
It depends upon your nationality – but soon all non-EU citizens or legal residents will need pre-approval prior to entering the European Union.
For short-terms stays [up to 90-days], most nationalities do not need a visa to visit Cyprus – including: US, UK, Australia, Canada, and New Zealand
Currently, most Asian, African, and Middle Eastern countries – and some Latin American countries – require an entry visa.  
However, prior to the end of 2025, the EU will launch ETIAS, its new eVisa system, and all non-EU citizens and legal residents will require pre-approval in order to enter any EU nation.
Can foreigners buy property in Cyprus?
I hear a lot of things about Cyprus being a divided country, is it safe to travel to Cyprus?
Other than Greek and Turkish, are there any other influences in Cyprus?
What is Cyprus famous for?