Invest a minimum of $150,000 and acquire your fast-track second passport of St. Kitts and Nevis in just 45-60 days through an accredited Citizenship Provider.
Sub header: We are proud to announce that Astons has been officially certified by the Government of St. Kitts as an Authorised International Marketing Agent
Astons has exclusive rights to act as a CIP International Marketing Agent for St. Kitts and Nevis and is authorised by the St. Kitts Citizenship Investment Unit (CIU) to promote and market the program.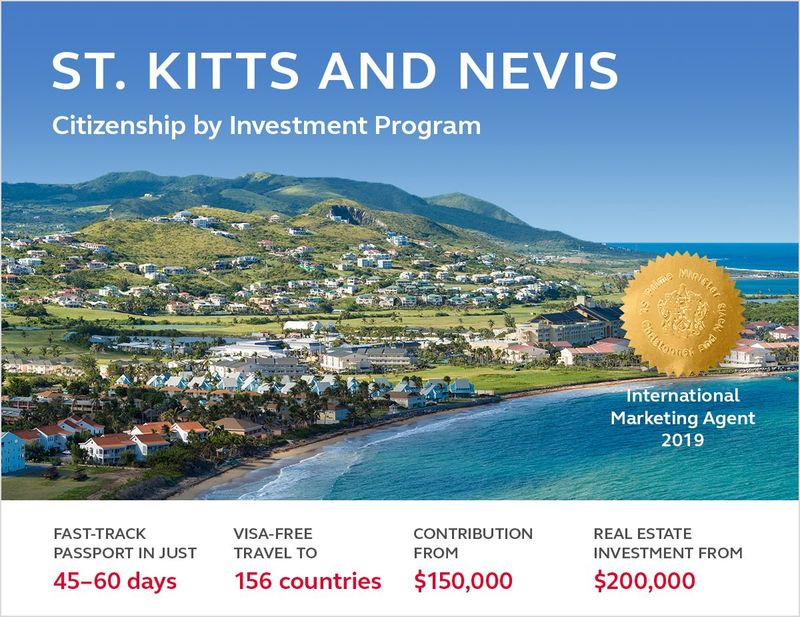 Why is being authorised as an international marketing agent of such high importance?
Only trusted global entities are authorised to service the program, however, there has been an increasing number of unauthorised immigration companies offering the program under misleading conditions that eventually negatively affect the client's application. The government warns that such companies will encounter suspension of application submissions or even be blacklisted on the CIU's website.
In the light of that, we strongly advise potential applicants wishing to apply for St. Kitts and Nevis Citizenship to check for a copy of the certificate. Astons' certificate can be found here. Astons' aim is to provide our clients with high-quality, trusted immigration advice with a commitment to delivering continuous excellence in line with all legal regulators. Our Trusted Advisers perform with the highest integrity, protecting your best interests and assisting you through the whole citizenship acquisition process.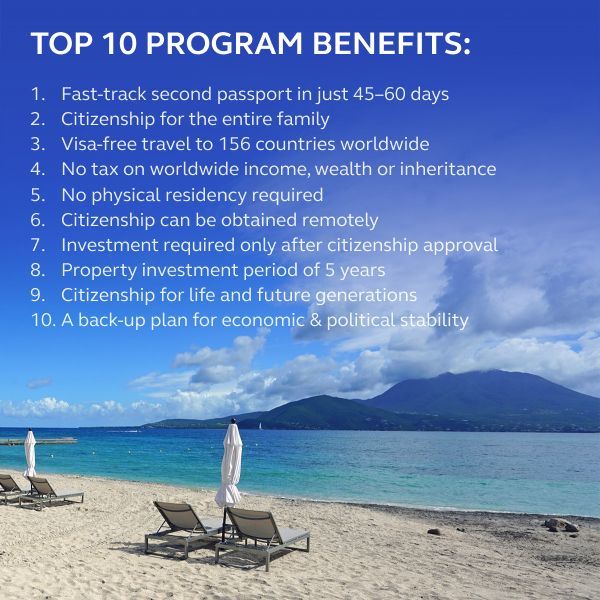 Why is St. Kitts and Nevis Citizenship so attractive?
The St. Kitts and Nevis Program is long established and the most trusted and successful program in the Caribbean. It is the only CBI program offering a fast-track second passport in just 45-60 days. Investors gain unrestricted access to over 156 countries worldwide, including the EU and UK. No more visa applications and restrictions, whether it is a last-minute business trip or a spontaneous family holiday to Europe.
What are the Investment Options?​
Acquire St. Kitts and Nevis Citizenship either though a government donation of $150,000 or by purchasing real estate from $200,000.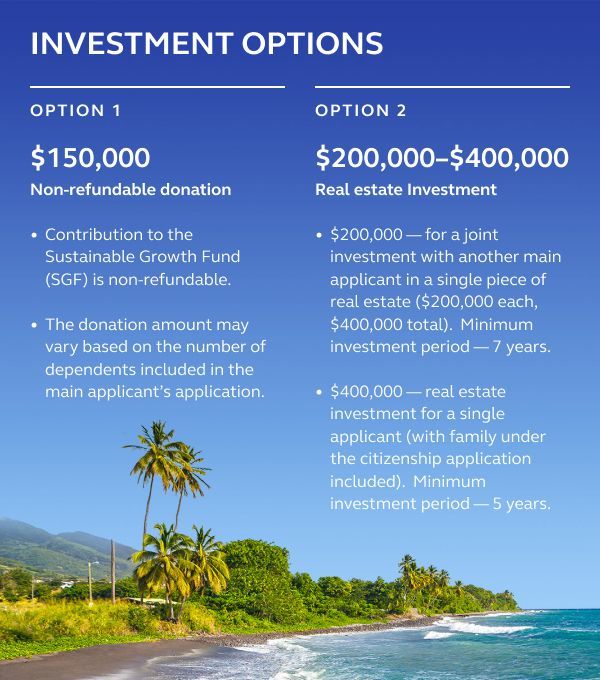 With a plethora of government-approved real estate developments such as hotels, villas, and resorts and a short investment period, investing in approved real estate is a very attractive option for investors. The property can be sold after the mandatory holding period, without affecting citizenship.
Park Hyatt St. Kitts – your gateway to obtaining ownership on one of the most beautiful islands in the world.
$220,000 — Purchase of shares
Park Hyatt St. Kitts is an ultra-luxury hotel, operated by the world-renowned brand Hyatt. The hotel, developed by a leading hospitality developer in the region, opened its doors to guests on 1st November 2017. It is set on the picturesque landscape of Banana Bay, located at the tip of the southeast peninsula of the island of St. Kitts. The resort features 126 locally inspired rooms and suites surrounded by world class amenities including a super yacht marina.
Benefits of ownership at Park Hyatt St. Kitts:
Shares certificate reflecting your financial interest
An investment share in a 5-star branded hotel
Annual income yield from the outset
Security with an international developer and globally recognised brand
Enrolment in Park Hyatt's highest tier loyalty program & access to preferred clubs and preferential rates at hotels around the world
Vacation entitlement: 2 weeks pa for personal use
The property can be rented and generate rental income
In 7 years the property can be sold, without affecting your citizenship
Property can be resold to another applicant
St. Kitts and Nevis passport and Tax ID
Astons is more than just an immigration solutions provider. We help our clients to successfully relocate their lives and lifestyles and seize all the opportunities that alternative citizenship can offer. Astons has become a one-stop for citizenship application submission and property acquisition in St. Kitts and Nevis with all processes managed by our highly qualified citizenship advisers and lawyers.
Contact us today to find out more about the St. Kitts and Nevis citizenship acquisition process or the best areas to purchase property. Our trusted advisers are always on call to give you the best advice tailored to your individual requirements.