When considering a move abroad with a young family, whether temporary or permanent, one of the prime considerations is going to be the education system in the new country.  Will it be as good as or superior to the system in the country of origin, and what can a family do to ensure the move to a new school, with possibly a new language and a different way of teaching, will go smoothly?
Cyprus is one of the most popular countries in which to take out a second residency and ultimately citizenship.  It has an enviable education system with a good selection of options for those who wish to have their children educated privately or in the public sector.
We will explore all aspects of the education system in the country to make sure you are equipped with all the information you need to make an informed choice.
Primary and secondary education in Cyprus – An overview
Primary and secondary education are mandatory in Cyprus from age 5 to 15.  Free education is available in public sector schools from age 5 to 18, while there is also a network of private, fee-paying schools for those who prefer that option.
According to "A Guide To Education In Cyprus" issued by the UNHCR (United Nations High Commission For Refugees), the Ministry For Education & Culture in Cyprus "aims at the creation of a democratically organised school system which will highlight the otherness and the multicultural nature of our society ….".  This should be reassuring to people from other countries who are looking to relocate their families to Cyprus.
Cyprus enshrines the right to education in Article 20 of its constitution.  It extends this right (and the obligation to register children at school) not only to its own citizens but also to the children of anyone living in the country, whether legally resident or not.
Other rights guaranteed to Cypriot students are:
The right to freedom of thought, conscience and religion;
The high quality of the school environment and educational services which promote the development of free, healthy and complete personalities;
The high quality of hygiene and safety of places and installations adapted to the needs of all students, including students with special needs;
The provision of programmes which promote health as well as psychological assistance and support;
The provision of preventative and therapeutic programs for dealing with school failure, functional illiteracy and learning difficulties;
Promotion of mutual respect;
Encouragement of regular study and reduction of school absences;
Application of school discipline in a manner compatible with the dignity of the student as a human being and in accordance with the provisions contained in the Convention Of The Rights Of A Child (Ratifying) Laws of 1999 and 2000;
The right (and obligation) to attend and participate in all school events, excursions and common Mass attendances, subject to an announcement or decision of the Principal;
The right to vote and be candidates for school councils;
The right either individually or collectively to submit complaints to the Principal and to the educational authorities.
Education for children from other countries
The Ministry of Education & Culture aims for the smooth integration of children from other countries into the Cypriot education system, without segregating them into separate groups.  It has devised what it calls "Inter-Cultural Training And Education" which seeks to:
Provide advanced and differentiated programs for learning the Greek language for the children of repatriates and foreigners, in order to enhance more effective communication and smoother integration into the local society
Protect the freedom and rights of all groups of Cypriot society against any racist discriminations and tendencies of social exclusion
Provide for the qualitative upgrading of education provided to foreign children
There are different frameworks applicable to the Primary, Middle and Secondary sectors, but each provides for a number of measures to be taken within schools to ease integration into the Cypriot system.
Measures include extra time for learning the Greek language, the provision of interpreters for parents, and the development of inter-cultural activities to educate foreign students about their new home, and to increase Cypriot students' understanding of other cultures.
If foreign students have little or no knowledge of Greek it is sometimes necessary to place them in the year group below their own, to enable them to have more time to catch up with their Greek language skills for the following year when the curriculum will become more advanced.
State-funded public sector schools
These are free of charge for children from the age of 5 up to 18.  Instruction is given in Greek and English is taught as a second language from the first grade.  Other languages are taught at middle and secondary schools.
There are state funded kindergartens, with access depending on how many places are available.  Priority is given to 5-year-olds, for whom education is mandatory.
Private schools
There is a good selection of privately owned, kindergartens across Cyprus, and tuitions and fees vary depending upon the facility.
There are also many tuition-based private primary, middle, and secondary schools, throughout the island. These establishments primarily teach in English, easing the transition to Cypriot education for many English-speaking students.
Some schools follow the UK curriculum, while others teach the international Baccalaureate, a multi-nationally recognised qualification spanning a variety of subjects.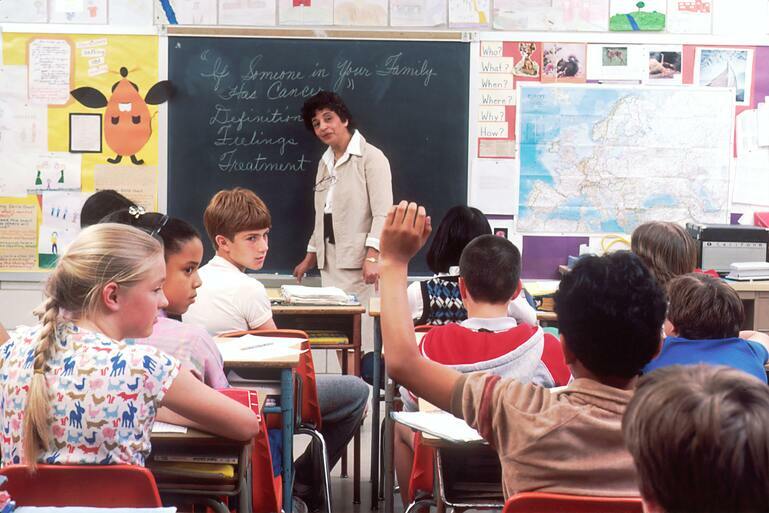 Nursery schools and kindergartens
All children in Cyprus have a right to free nursery education from the age of 4 yrs 8 months.
The aim of nursery education is to continue the work of the family in supporting children's development, satisfying the basic needs of their personality and exposing them to supportive and constructive experiences which help them to realise their capabilities and develop a positive self-image.
Registration takes place in January preceding September admission. If there are places available, a child can be registered at a public nursery from the age of 3 years old.
In this case, the Selection Committee of the nursery chooses which children to admit according to a number of criteria, including [but not limited to]:
Whether they have siblings at the nursery
Whether they are under the protection of the Prosperity Office or are orphans
Whether they are the children of political refugees
Are they from families with many children
Are they members of the Roma community or other marginalized populations
Are they foreign speakers
There is a wide choice of public, community and private nursery schools across the island.  From September 2004 Cyprus introduced free compulsory pre-school education of children a year before admission into primary school, with operating costs being the responsibility of the Ministry of Education & Culture.
Community nursery schools generally operate in tandem with public nurseries, often sharing accommodation and Parents' Associations.  They cater to children between ages 3 to 5, and their parents generally pay fees for their attendance.
Children usually attend community nursery schools for either a morning or an afternoon, or can sometimes have extended hours through the morning until 2.45pm.
Nursery school fees
Children over 4 yrs 8 months are entitled to free pre-school education in a public nursery school.
For those children under this age who attend public nursery schools, fees are payable, which are set by the Ministry of Education & Culture in collaboration with the Ministry of Finance, while for those children at community nursery schools, the tuition fees are set by the Parents' Association of the school.  Fees are not intended to be profit-making.
The fees of Turkish-Cypriot children who are enrolled at private pre-schools in the unoccupied regions of the Republic of Cyprus, are fully subsidised by the State.
Primary schools
Primary school is mandatory for all children who have reached the age of 5 yrs 8 months on the 1 September of the year their education will begin.  Registration takes place in the preceding January.
According to the UNHCR's "A Guide To Education In Cyprus" the aims of primary education are to organise, ensure and offer to all the children, independent of age, sex, intellectual capabilities, family and social background, such teaching opportunities, so that they:
Develop in a balanced way at the knowledge, emotional and psychokinetic level, taking advantage to the greatest degree possible, of the means offered by modern technology
Deal successfully with the various problems that they may possibly face as well as any difficulties of adapting to their school and broader environment
Gain positive attitudes towards education, develop social apprehension, competitiveness, devotion to human values, respect of cultural heritage and human rights, appreciation of beauty and appetite for creativity, and love for life and nature – to develop sensitivity for issues of conservation and improvement of the environment
As far as Greek Cypriot students are concerned, to socialize and to consolidate their national and cultural identity and the sense of belonging, to acquire inter-cultural conscience, cultivating attitudes of acceptance and respect of diversity of members of other national groups
There are free public schools across Cyprus and also a variety of private fee-paying schools.
Primary schools in Cyprus usually operate from 7.45am to 1.05pm.  However, some schools operate classes until 4pm for children in Years 4, 5 and 6.
These usually run four times a week from October to May on a voluntary basis, with parents being responsible for providing lunch for their child (although some subsidies are available for lunches for children from poorer families).
The curriculum in public primary schools comprises: Greek Language, Mathematics, Religious Studies, History, Geography, Science, English Language, Art, Music, Physical Education, Domestic Economics, Design and Technology.
In addition to the curriculum schools also run extra education programs designed to enhance the formal curriculum, including: Museum Education, Health Education, Road Safety, extra History and Art programs, Environmental Education and IT.
For children who are not fluent enough in Greek to comfortably understand classes, primary schools provide additional Greek language classes.
Primary schools also provide psychological support for children in need of such help.
If children are absent from primary school for more than five days for medical reasons, parents are required to provide a doctor's certificate.
Children with special needs are protected by Law and primary schools are obliged to recognise children's needs and make all necessary adaptations to the physical environment and to teaching, in order to accommodate needs and develop such children's skills.
Secondary schools
There is a wide selection of free public and tuition-based private secondary schools across Cyprus.
Secondary schools offer a six-year program of education for students between the ages of 12 and 18.  Secondary schools are divided into Gymnasium (the first three years) and Lyceum (the second three years).
The aim of the Gymnasium stage is that of general humanistic education, while the Lyceum stage offers the possibility of deeper, more specialised study in a range of subjects.
Gymnasium education is compulsory until the age of 15 or until the student completes the educational course, whichever occurs first.  Education is free of charge, as are the textbooks.  Students in need are able to receive free transportation to school, subject to the decision of the Council of Ministers.
After the Gymnasium Stage students can choose whether to progress to Lyceum to study academic subjects in more depth, or to progress to Technical & Vocational Schools where they will study core subjects plus a range of practical vocational courses.
The education a student receives in Gymnasium is designed to complement that which they received in primary school and to prepare them for the deeper more specialised knowledge and skills they will gain at Lyceum.  After they have completed the Gymnasium course they will be equipped to progress to Lyceum or to Technical Education.
Subjects studied at Gymnasium-level include:
Mother Tongue – Modern Greek
Ancient Greek
Mathematics
Natural Sciences -Physics, Chemistry, Biology, Anthropology
Natural Studies and Geography
Social Studies – History
Religious Education
Career Education
Civics and Economics
Foreign Languages – English and French
Computer Science – Computers, Technology, Domestic Econ
Physical Education – Gymnastics, First Aid
Aesthetic Education – Music, Art
Students are assessed regularly throughout the school year and take final written exams in June each year.  The final examination courses at the Gymnasium-level are:
Modern Greek
History
Mathematics
Natural Sciences (Natural Science, Chemistry and Physics)
Lyceum education aims to help students to:
Form their personalities by developing critical thinking, initiative, collectiveness and imagination;
Develop their intellectual, moral, aesthetic and physical characteristics, to be able to approach life and culture with a creative and innovative approach;
Develop the necessary skills, abilities and knowledge to enable them to continue their studies, training, lifelong education and ultimately their working lives;
Transform them into productive citizens who will be aware of issues faced by humanity and capable of thinking creatively and acting effectively on these issues.
Students continue studying the common core subjects taught at Gymnasium and are given choices at various stages as to which subjects they pursue in greater depth.
A huge range of choices are available across the Lyceum system.  In addition to those subjects studied at Gymnasium, students also have access to such subjects as:  Latin, Environmental Science, Design, Graphics, other foreign languages such as Italian, Spanish and Russian; Commercial Studies, Political Economy, Business Management, Accounting, Office Practice, Secretarial, Stenography, Sales Techniques, Economy & Tourism, Finance & Economics, PE, Family Education, Philosophy, Psychology, Astronomy, Drama, Man & Health, Informatics Applications, Logic, Journalism, Literature, Sociology, Photography, Domestic Science and Stock Trading.
Written examinations are taken in June each year.  Compulsory examined subjects vary according to what Form of Lyceum the student is in and according to the subjects they have chosen.  At the end of the course the student will receive an official school leaving certificate.
International students at secondary schools
Foreign students are incorporated within regular classes at secondary school and secondary technical schools, rather than being educated separately.  The Analytical Teaching Program for foreign students who are not fluent in the Greek language is modified to provide them with the language skills they need for the education system.  These students are then exempted from certain courses which are considered non-essential or too problematic for non-native speakers (such as Ancient Greek, Religious Studies and History) in order to free up time for them to learn Greek.
Secondary technical and vocational education
Under this category there are three options:
Technical and Vocational Education of the formal education system;
Apprenticeship Scheme;
Lifelong Education
It is offered in two streams: a Theoretical stream and a Practical stream.  Students are able to undertake Secondary Technical and Vocational Education if they have successfully completed the third year of Gymnasium.  The period of study is three years, at the end of which the student will receive a school-leaving certificate which is recognised as the equivalent of the school leaving certificate received by graduates of Lyceum education.
Technical and vocational education of the formal education system
Students study the common core subjects of Modern Greek, Religious Studies, History & Civics, Introduction to Computers and Physical Education plus the related subjects of Mathematics, Physics, Chemistry and English.  After these they can add their choice of specialist subjects from the following:
Mechanical Engineering
Electrical Engineering
Civil Engineering – Architecture
Design
Woodwork – Furniture Manufacture
Artistic Studies
Clothing
Hairdressing
Agronomy
Hotel & Catering Services
A course of study of Technical and Vocational Education of the formal education system will equip the student to progress to Further or Higher Education, progress to the workplace and become a creative, adaptable citizen of the world.
Registration takes place in June and September.  Students can transfer from outside the area and from abroad, subject to certain conditions.
Students who are absent must provide special explanation from the parent or guardian if the absence is one or two days, or a medical certificate for longer absences.  Students are expected to conform to certain standards of dress and behaviour.
Apprenticeship scheme
Apprenticeship schemes mainly apply to students who do not wish to progress to Lyceum education after Gymnasium but instead wish to work towards their careers.  They can register after successfully completing the second year of Gymnasium and having their 15th birthday, or if their 15th birthday will occur by 31 December of the year they register for their apprenticeship.  Students over the age of 18 can usually not register for an apprenticeship.
Apprenticeships last for two years and provide theoretical and practical training. The student receives the practical training for three days a week in industry and receives a salary.  The remaining two days are in school, learning the theoretical side and the core subjects.
Education and training for special needs
The Education and Training of Children With Special Needs Law 1999 ensures that children with special needs are provided with assistance aimed at supporting their development in all areas, especially psychological, social and learning.  The Act also ensures training of staff to equip them with the skills needed in providing such support to children with special needs. The aim of the Ministry of Education & Culture is to provide the conditions where children with special needs and disabilities can be integrated into mainstream schools.  However there are nine special schools within Cyprus which can provide specialist education for such children if necessary.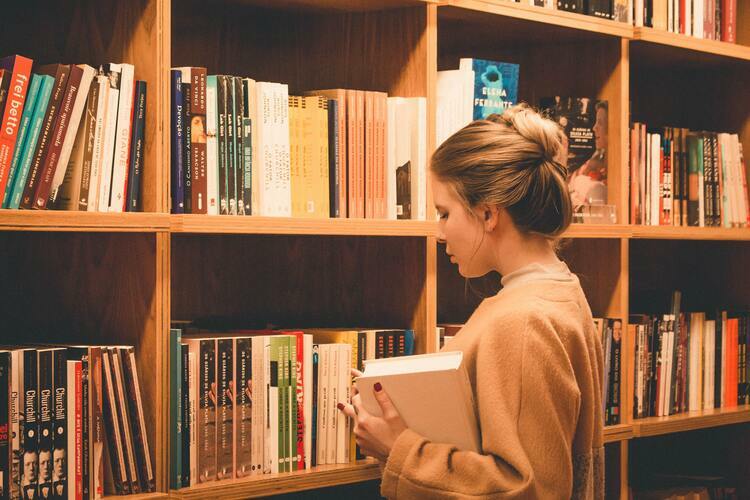 Lifelong education – Evening classes
Evening classes are classified as coming under Secondary Education.  They are open to students who have reached their 18th year of age, or to those who have reached their 15th year of age and can demonstrate that they are working as their livelihood or are housewives.
Fees for classes at Adult Education Centres are as follows:
Urban or Rural areas: €55
Communities with less than 500 inhabitants: €27.50
Persons 65 years of age and older: €27.50 (photocopy of their ID must be presented to the instructor at their first meeting).
Persons 65 years of age and older, attending classes in communities of less than 500: €13.75 (photocopy of their ID must be presented to the instructor at their first meeting).
Persons with a handicap deficiency of 75% and over are entitled to free attendance on all offered classes provided that they present their invalidity certificate to their instructor at their first meeting.
It can be seen that Cyprus aims through its education system to provide students with a full and varied education, with the purpose of creating rounded, resilient, creative, knowledgeable and inclusive personalities who can contribute positively to society.  Special provision is made for the children of parents coming from overseas, in order to hep them feel included, accepted and valued.

It is hoped that this will reassure families who relocate to the country from abroad that their children will be treated with respect and helped to integrate quickly into Cypriot schools and their new communities.