If you are looking to relocate to Europe, for business or for your family, in a European country with high standards of living, top class healthcare, and an excellent education system, then look no further than Malta, as it is one of the most recognised and secure routes to consider. A country that is not only a member of the EU but also part of the Schengen Area, offers two attractive options for EU relocation and to safeguard your future prosperity and security, you can either take up residency or citizenship by Investment.
Struggling to decide which route is best for you?
Our trusted advisers are on hand to help you every step of the way. We have listed the top 10 differences between the Malta Citizenship and Residency programs to help you choose the best option for you.
The Top 10 differences between Malta Citizenship and Residency Programs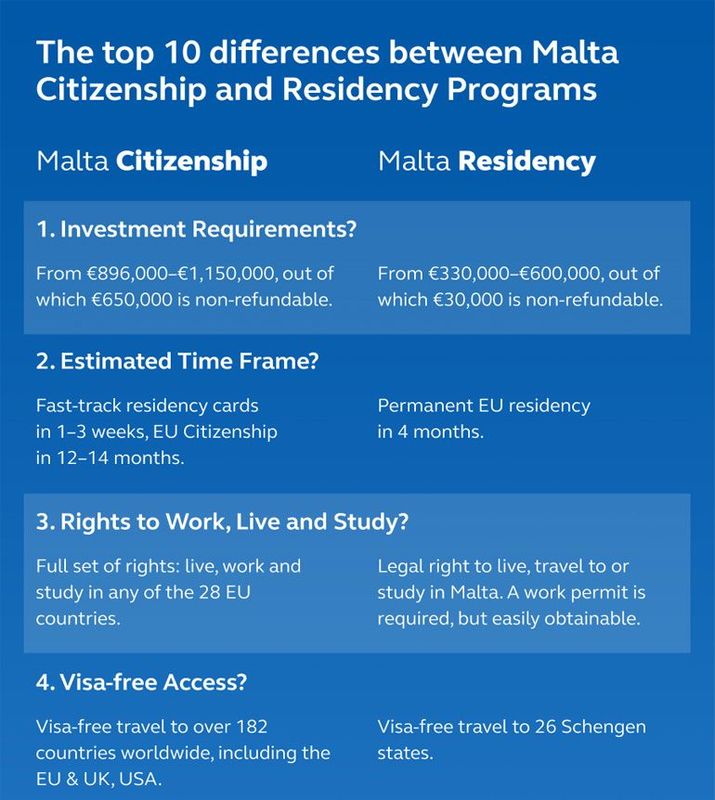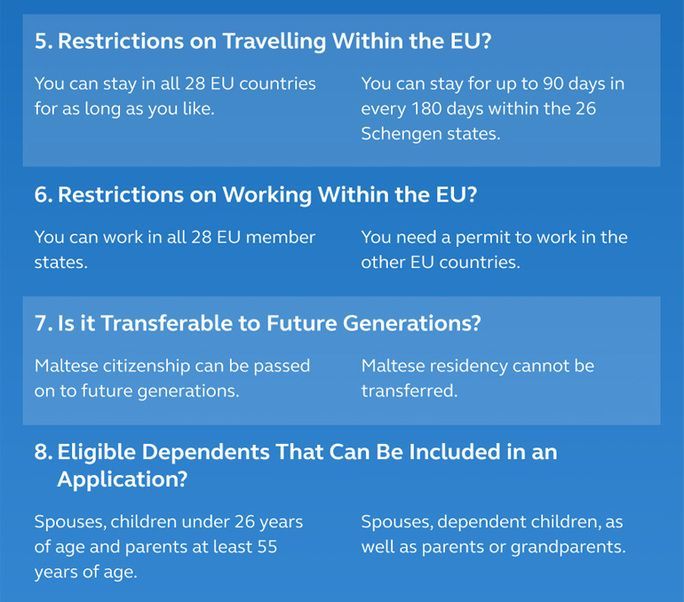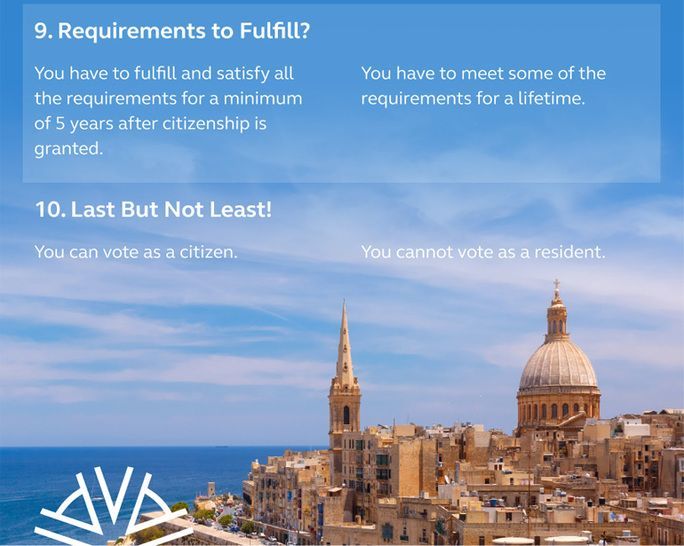 The most crucial point is that residency is not the same as citizenship, bringing you a second passport is not its final goal. Under the Residency Program an applicant is granted a permanent residency, with a legal right to live, travel to, or study in Malta. Travel-wise, the residency is your visa-free access to the Schengen Area, allowing you to stay for up to 90 days in every 180 days within the 26 Schengen states. Although the residency is obtained indefinitely, the applicant will be required to renew the residence card from time to time. As for the Citizenship of Malta, it is a direct route to obtaining one of the most coveted European passports in the world with freedoms to live, work and study anywhere within the EU, giving you visa-free access to over 182 countries worldwide, including the EU, UK, and the USA. Unlike for residency, Maltese citizenship is not only valid for life but also transferable to future generations.