Known as The Mother Colony of the West Indies, St. Kitts and Nevis are probably the most elusive Caribbean isles to mainstream media – making St. Kitts and Nevis a well-kept secret of the Atlantic.
The smallest sovereign state in the western hemisphere, discovered by Christopher Columbus and later colonized by the British Empire, the islands possess a natural wealth of beauty and hospitality.
Modern-day St. Kitts and Nevis have moved beyond its centuries-old domination of the sugarcane industry and into an economy fueled by tourism and investment.
For those who crave old-world seclusion with modern luxury – exotic tropical style – Welcome to St. Kitts and Nevis.
St. Kitts and Nevis – Life on a Caribbean crown jewel
Originally called The Federation of St. Christopher and Nevis, the island federation is now known as St. Kitts and Nevis.
A sovereign state comprised of two separate islands operating as a federation — two self-governing entities federally led by a centralized political body.
Residents of St. Kitts are known by the colloquial name Kittitians, while Nevisians reside on the island of Nevis.
On the larger island of St. Kitts, the federation's capital city of Basseterre is home to 30% of the nation's population, making it the country's economic and industrial heart.
While Basseterre is also a hub for nightlife, the southern peninsula of St. Kitts – where resort towns and country clubs flourish, such as Frigate Bay and Turtle Bay, tends to be the life of the party spanning many of the federation's best beaches.
Basseterre and the southern region of St. Kitts are also among the preferred areas for property development and investment, Frigate Bay and Christophe Harbour being very popular.
However, the northern region of the island, and places like Kittitian Hill and Sandy Point [the second largest city], could be the best-kept secret of the West Indies.
The western coastline of Nevis hosts more luxury gems, including the Four Seasons resort community along the pristine beaches near Charlestown.
Nevis is also host to a booming financial sector with expertise in offshore banking, export, and foreign investment into the federation.
St. Kitts and Nevis is very welcoming, year-round, to everyone. More than 150 countries can enter for 90-day stays without a visa or visa-on-arrival, including –
United Kingdom and Crown dependencies
Culture
Odds are, except for citizenship by investment firms like Astons, you've probably not heard much [if anything] about St. Kitts and Nevis.
That is by design –
The sovereign island nation takes great steps to keep what happens on the islands on the islands.
It's not that they're extremely focused upon individual privacy – which they are – but more about having the mentality ~
If you're not involved, then it doesn't concern you.
Which can be an extreme change of culture, but a welcomed one, for many foreigners.
Life on St. Kitts and Nevis is universally described as young, active, and hospitable – which is why tourism has become the number one business.
If you prefer being close to the action but far enough away at the same time, Nevis is much more of a laidback lifestyle.
It should be no surprise that beaches make up a significant part of St. Kitts and Nevis's lifestyle.
There are nearly two dozen incredible beaches dotted around both islands. Be sure to pack your bathing suit though – unlike most of their Caribbean neighbors, St. Kitts and Nevis have not yet embraced the nudist lifestyle.
While the federation has its own population of around 50,000 to take care of, many dimensions of life, business, and the economy focus on tourism and foreign investment.
Tap water on the island federation is not only potable but considered by many to be better than the United States – especially on Nevis where tap water is pumped from a pure aquifer underneath the island.
Restaurants and pubs will ask whether you prefer bottled water or tap water, and the food is quintessentially Caribbean [West Indian].
While, predictably, seafood is a staple in Islander diets, the federation's tropical climate and volcanic soil make St. Kitts and Nevis some of the most fertile farmland in the Caribbean – and the culinary scene takes full advantage of it all.
Climate
With year-round tropical sunshine and a rainy season from July to November, if you're looking for the best time to visit, St. Kitts and Nevis are the perfect destinations for those who prefer to winter in luxury.
When most countries are battling snow and sub-zero temps, St. Kitts and Nevis are fully embracing the coastal Caribbean lifestyle.
The federation isn't all beaches though. Tropical rainforests make up nearly half of the islands. They are the primary driver for maintaining the year-round tropical climate.
Language
As a former colony of the British Empire, English remains the only official language of St. Kitts and Nevis. All banking, business, government, and community communication is in English.
St. Kitts Creole or Nevis Creole is a second language, a sort of slang used by islanders, and adds to the overall charm.
St. Kitts and Nevis also use American Sign Language.
St. Kitts and Nevis are committed to the digital economy
The two-island federation has long been the Caribbean's digital epicenter.
The federation hosts three of the region's critical fiber optic cables and one data center in the capital city of Basseterre – rebuilt and upgraded in 2015.
In 2022, the government announced its intention to build another state-of-the-art data center and focus more attention on sustainable energy initiatives.
In reaffirming the government's commitment, the Minister of Information and Communication Technology (ICT) of St. Kitts and Nevis vowed in
pursuing a digital economy and introducing new, innovative technologies that will help to ensure that the twin-island Federation continues to play a leading role in the Caribbean and globally.
The government and politics of St. Kitts and Nevis
An independent country since 1983, Peace, Order, and Good Government are the constitutional duty and responsibility of the island federation's leadership.
Though the islands became independent of the United Kingdom in 1983, St. Kitts and Nevis remain a Commonwealth Realm.
The federation's central government operates as a parliamentary democracy with elected officials serving 5-year terms.
Officially, St. Kitts and Nevis are a constitutional monarchy with a parliament functioning under the Westminster model.
King Charles III is the head of state and represented within the government of St. Kitts and Nevis by his appointed representative – the Governor-General.
The Prime Minister, the leader of the majority party in the National Assembly, acts as head of government.
The National Assembly, or parliament, is the single legislative body and is made up of 14 members – 11 elected Representatives and 3 Senators appointed by the Governor-General.
A 9-member Cabinet is composed of the Prime Minister, the Attorney-General, and government ministers appointed to the Cabinet by the Governor-General.
The Cabinet acts as the federation's executive body – managing all government agencies and departments, as well as executing and enforcing the rule of law.
In late 2022, the Eastern Caribbean Supreme Court, which has jurisdiction over the island federation, ruled the country's 19th-century anti-LGBTQ laws unconstitutional as they were inconsistent with the 1983 constitution of St. Kitts and Nevis.
Cultural attitudes toward the LGBTQ community remain conservative in many areas.
The Freedom of the World Index, conducted annually by Freedom House, gave St. Kitts and Nevis a 2021 rating of FREE – awarding the country a total score of 89 out of 100.
By comparison to other country ratings on the Freedom of the World 2021 Index –
In late 2022, after nearly 40 years of independence and following the death of Queen Elizabeth II, St. Kitts and Nevis vocalized a desire to put the British monarchy completely into its past and become a republic in its own right.
The economy of St. Kitts and Nevis
The economy of St. Kitts and Nevis was founded on the island nation being a global powerhouse in the sugarcane trade.
Today, St. Kitts and Nevis are banking on tourism and foreign investment as primary revenue streams.
In 2019, tourism revenue accounted for nearly half of the country's GDP – a GDP that is the highest among the Caribbean and Latin American communities.
In 2021, foreign investment represented almost 5% of the country's GDP.
The primary sectors for investment, as outlined by the government, are –
Financial Services
Tourism
Real Estate
Agriculture
Information Technology
Education Services
Renewable Energy
Limited Light Manufacturing
The remaining half of the GDP is carried by a stable export industry, a vibrant financial services sector, and an offshore banking hub.
The primary export partners for St. Kitts and Nevis are the United States, Germany, and Italy.
The currency of St. Kitts and Nevis
The official currency of the federation is the Eastern Caribbean Dollar – abbreviated as XCD.
Most businesses will accept US dollars as a form of payment, but never coins – change will always be given in XCD.
All other currencies, including British Sterling Pounds, must be converted into XCD as they are not accepted anywhere in St. Kitts and Nevis.
Cryptocurrency on St. Kitts and Nevis
St. Kitts and Nevis are one of the most crypto-friendly nations in the Caribbean – and the western hemisphere.
Hundreds of businesses accept cryptocurrency as a payment option, including paying for necessities such as groceries or filling up your car's tank.
The federation has not yet enacted any legislation directly focused on cryptocurrency taxation or regulation.
However, in 2020, the government of St. Kitts and Nevis passed the Virtual Asset Bill designed to build a secure digital and financial infrastructure for, among other things, the widespread use and acceptance of cryptocurrencies.
Additionally, St. Kitts and Nevis is a member state in the Eastern Caribbean Central Bank (ECCB) DCash pilot program – studying the viability of minting, issuing, and using crypto as a fiat currency. A digital version of the XCD.
At the Electronic Cash Conference 2022, the Prime Minister of St. Kitts and Nevis stated that the government's goal was "Bitcoin Cash could become accepted legal tender in St Kitts and Nevis by March 2023."
Taxes in St. Kitts and Nevis
St. Kitts and Nevis live up to their well-earned reputation of being among the best tax havens in the world. Worldwide income is tax-exempt.
St. Kitts and Nevis has no individual taxation on –
Income
Inheritance
Gifts
Wealth
Capital Gains on property
Capital gains are only taxed, at a rate of 20%, on domestic assets that are held for less than a year from the date of acquisition.
St. Kitts and Nevis tax scheme recognizes both tax residency and non-tax residency, and status dictates some tax liabilities.
A tax resident lives in St. Kitts and Nevis for at least half of the year.
A non-tax resident is anyone who resides less than 50% of the year in St. Kitts and Nevis – including citizens.
Both tax and non-tax residents of St. Kitts and Nevis have the following tax liabilities –
Social contributions = 5% of salary earned in St. Kitts and Nevis
Stamp Duty for selling real estate = ranging between 6% – 10%
Unincorporated Business Tax = 4%
And while tax residents bear a 0% liability, non-tax residents pay taxes on –
Dividends = 15%
Royalties = 15%
Interest = 15%
VAT rates in St. Kitts and Nevis
The standard VAT in St. Kitts and Nevis is 17% but can be as low as 0%.
The actual VAT paid depends upon the product or service – for example, hotels and restaurants have a VAT rate of only 10%.
VAT-exempt and 0% goods and services include –
Sugar, flour, bread, rice, oats, and milk [0% – eligible for VAT refunds]
School tuition
Vehicle, property, health, and life insurance
Residential water and electricity
Medical services
Interest on loans
Property taxes in St. Kitts and Nevis
There is no property tax incurred if purchasing property via St. Kitts and Nevis' Citizenship by Investment program.
All other real estate purchases are subject to a 10% licensing/ownership tax levied against the property's value.
Annual real estate taxes on residential property varies by location and type-
St. Kitts [buildings] = .2%
St. Kitts [land] = .2%
Nevis [buildings] = .156%
Nevis [land] = .75%
The tax incurred for selling properties, the Stamp Duty, depends upon tax residency status.
Cryptocurrency taxes in St. Kitts and Nevis
St. Kitts and Nevis currently do not levy any tax on gains made from cryptocurrency.
Double taxation protection in St. Kitts and Nevis
To additionally strengthen the twin-island federation's lucrative tax regime, St. Kitts and Nevis also have double taxation agreements with several nations, including –
United States (social security benefits only)
United Kingdom
United Arab Emirates
Norway
Sweden
Denmark
St. Kitts and Nevis citizenship by investment program
St. Kitts and Nevis invented the Citizenship by Investment program [CIP] – as it was the first nation in the world to enact one nearly 40 years ago.
Today, the Caribbean and St. Kitts and Nevis continue to offer one of the best investment migration programs globally.
The culture, stable government, and growing digital economy mean that St. Kitts and Nevis are among the most sought-after and rewarding second passports to have.
More good news – acquiring citizenship in this twin-island haven is swift, straightforward, and welcoming.
And 2023 is the best time to take advantage of the St. Kitts and Nevis CIP program. The CIP is accessible for donations as low as $125,000 or for minimum investments of $200,000 in real estate.
Plus, the St. Kitts and Nevis government have issued Limited-Time Discounts that are only valid until June 30, 2023.
An important thing to note, St. Kitts and Nevis do not accept cryptocurrency as payment for the Citizenship by Investment program – at this time.
Important updates to the St. Kitts and Nevis CIP were announced on 27 July 2023 – read all about the new St. Kitts and Nevis citizenship by investment program now.
History of St. Kitts and Nevis
During his second voyage to the New World in 1493, Christopher Columbus happened upon the twin landmasses.
Legend says Columbus named the isles after St. Christopher – the patron saint of travelers – and Nevis [originally Nieves for snow] because of the clouds surrounding the island's central peak.
St. Christopher and Nevis would remain untouched for several centuries.
Eventually, the Europeans came to the Caribbean and St. Christopher and Nevis were among the first islands colonized.
Throughout the centuries, St. Christopher and Nevis would be controlled by the Spanish, French, and British.
In 1623, St. Christopher and Nevis became Britain's first Caribbean colony.
As one of the British Empire's most important and strategic Caribbean colonies, in the 18th century, the islands were called the Gibraltar of the West Indies due to their strategic location and dominance in battle.
Their natural wealth of sugarcane was the most valuable resource, however – and remained as such into the 21st century.
St. Christopher and Nevis remained a British colony until 1967 – when it became a self-governing associated state of the Crown.
In 1983, St. Christopher and Nevis formally gained independence and joined the Commonwealth of Nations and remains a Commonwealth Realm.
Not to be mistaken, St. Kitts and Nevis is a sovereign independent nation that governs itself and answers only to its people.
Along the way, islanders began favoring the local colloquially shorter version of St. Kitts – officially becoming the Federation of St. Kitts and Nevis in 1988.
Today, remnants of the federation's past are still evident in the islands' cuisine, language, landmarks, and hospitality.
Traditions of the Caribbean federation
British traditions are still central to St. Kitts and Nevis as half of the island's inhabitants are members of the Anglican church.
Cricket is the athletic lifeblood of both St. Kitts and Nevis.
Along with all Christian holidays, St. Kitts and Nevis put on one of the best Carnivals outside of Brazil. Known as the Sugar Mas and spanning six weeks, the nationwide celebration begins in late November and ends in early January.
It's the perfect time to enjoy their famous rum and grapefruit soda drink – Ting with a Sting – along with traditional cuisines such as Roti or Rikkita Beef.
The national symbols of St. Kitts and Nevis
St. Kitts and Nevis have four national symbols.
The Coat of Arms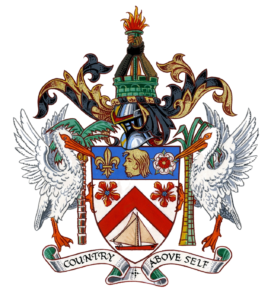 The National Flag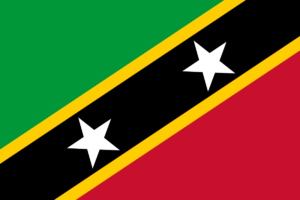 The National Flower – the Poinciana or Flamboyant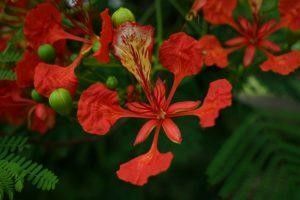 The National Bird – Brown Pelican [aka Booby]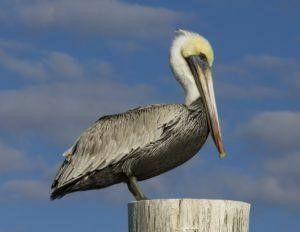 Need more information about turning the tropical paradise of St. Kitts and Nevis into your dream destination – both personally and financially?
The country experts at Astons have answers to any question – just ask!