Investment migration and real estate experts at Astons will help you choose a flat or penthouse in London, point out the key aspects of buying property in the capital of the UK and unveil the perks of premium housing complex Lillie Square.
My colleagues are telling me about this housing complex Lillie Square where they are planning to purchase an apartment. Is it worth considering indeed?
Yes, if you are interested in premium class property in London. The Lillie Square project includes multiple options. Based on your preferences, you can buy a penthouse with captivating views of central and western London as well as luxury one, two or three bedroom apartments, or two bedroom apartments with a study.
In our experience, an apartment in Lillie Square is a choice for those who not only wish to settle in London but also get the utmost of the modern urban environment.
By investing in the project's apartments, Astons clients attain the highest quality of life. They get access to architecturally refined dwellings with beautiful views, gardens with landscape design and a unique residents club – Lillie Square Clubhouse.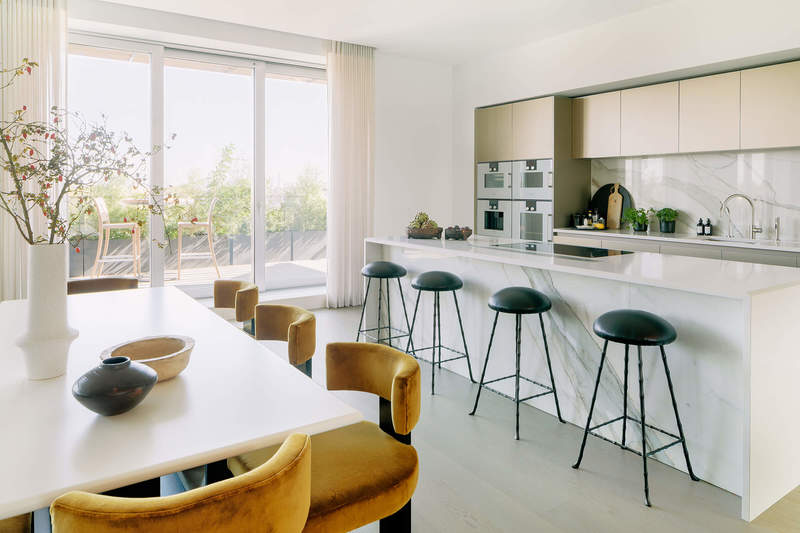 Great, thanks! Where is the complex located?
An outstanding collection of apartments, penthouses and townhouses, Lillie Square is located at the crossing of prestigious Chelsea, Kensington and Fulham boroughs.
The complex is in close vicinity of the key London sights: Big Ben, the London Eye, Tate Gallery, Saatchi Gallery and the Royal Albert Hall, as well as prestigious schools, colleges and universities.
Also, the project authors take pride in the landscape design gardens by award-winning Andy Sturgeon.
What's special about this landscape design? I need an apartment for the whole family and a pretty space around the house.
Lillie Square's landscape gardens were conceived and created by Andy Sturgeon who is in the top 10 of Britain's best garden designers. Sturgeon works around the world catering to customers in Europe, Asia, Russia and the Middle East. Britons who have very high standards in terms of landscape are proud of his gardens in country estates, public spaces and rooftop galleries.
The designer's credo is to understand the psychology of his clients and realise the eclectic ideas gleaned from global travels. Lillie Square residents have an opportunity to leave their apartments and townhouses and find themselves in a relaxing, visually appealing atmosphere.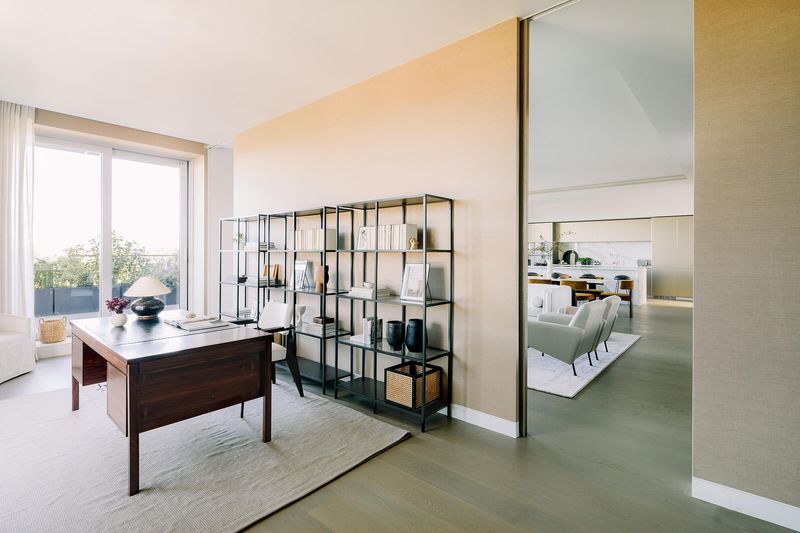 I see. Are the apartments and penthouses comfortable?
Buying a property in Lillie Square, you can count on:
A spacious master bedroom with a standalone bathroom. This is a crucial aspect: you can invite guests to the house and make sure your personal space will remain private

Balconies and Juliet balconies with terrific views

Personal terraces with all-round views of London

Panoramic windows

Convenient storage space

In-built high-quality Bulthaup kitchen with Miele appliances

Heated floors

Air conditioning

Exquisite open plan living room

A study in a chosen part of the apartment. In fact, you get an equipped home office which is even more handy in our times when so many people work remotely.
Sounds well-thought. And what is a 'Juliet balcony'?
This romantic term was coined by modern architects. It stands for a small narrow balcony and railings behind the window. Juliet balcony transmits light making the dwelling visually larger and more attractive. In warm weather, you can open the balcony windows turning the room into a wonderful recreational space.
I'm also curious about the terraces.
In the housing complex Lillie Square, you can buy an apartment or townhouse with a spacious private terrace that unlocks an astonishing view of the British capital. The terrace is a place to work or relax, sunbathe in nice weather or invite guests for an evening cocktail. There will be enough room for everyone.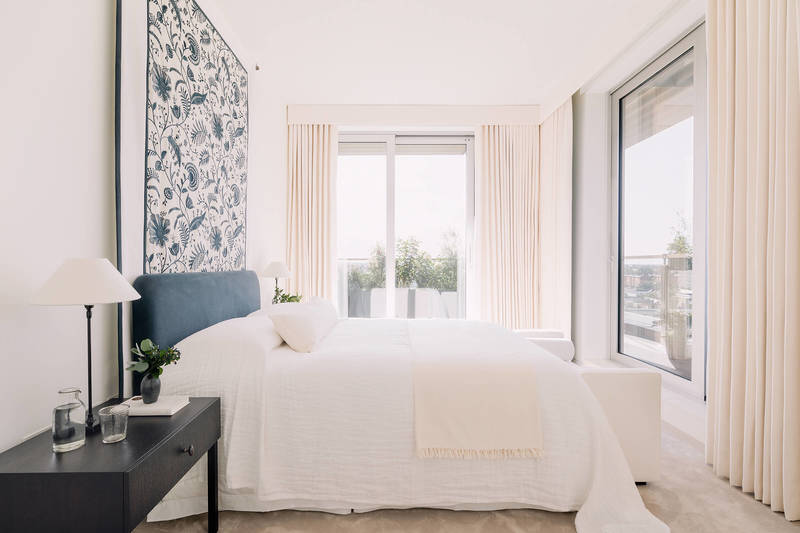 And the apartments are ready-to-move-in and finished, with a built-in kitchen and equipped bathroom, aren't they?
Yes. All objects in the housing complex come with a Bulthaup kitchen, embedded Miele appliances (induction stove, bake oven, microwave, exhaust fan, compact wine cooler, Siemens fridge freezer, dishwasher, etc.). Wall hanging cupboards include accurate downlights that create stylish loft-like light.
Bathrooms combine esthetics with cosiness. The walls are elaborated with natural stones, the full length mirror makes the space visually larger, heated floors add even more comfort.
What about security – can I keep my peace of mind?
Of course. The housing complex has 24/7 security in place, with the cutting edge security technologies. The complex is under permanent video surveillance. There is a concierge on day and night duty at the reception who you can contact through video door phone from any apartment.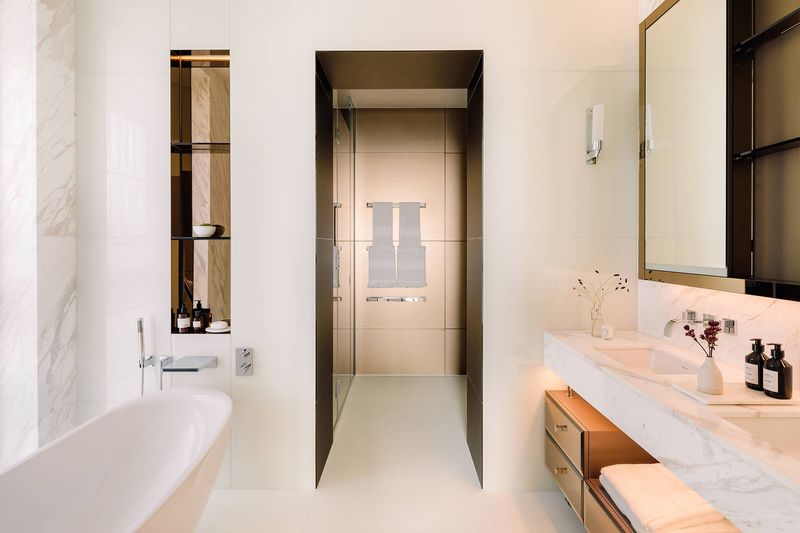 Can you tell me more about the private residents club – Lillie Square Clubhouse?
By purchasing an apartment at the premium class complex Lillie Square, you get access to a luxury infrastructure. You will enjoy:
Indoor heated pool

Sauna, steambath and jacuzzi

Modern fitness area

Activity space

Spa centre

Private cinema

Kids' playground

Coffee lounge with a view of landscape gardens.
In fact, when I buy an apartment here, I enjoy all the perks that a five star hotel would offer, don't I?
Absolutely. You can make personal and business appointments, do sports, go to the swimming pool, frequent cafes and watch movies on the big screen right beside your house.
You don't have to go anywhere to enjoy full-fledged urban life. You'll have all you need in immediate reach. The quality of services is also important: Lillie Square caters to a genuinely exquisite taste.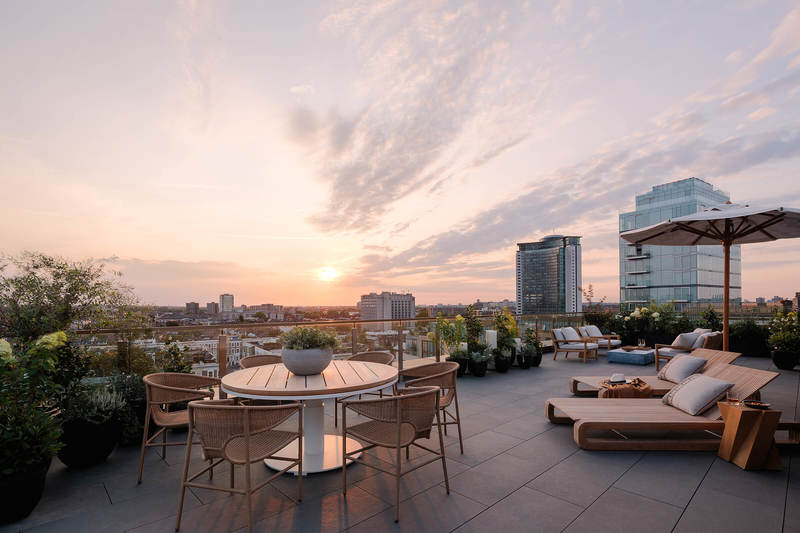 Good. I haven't yet decided which apartment to buy. Can you help me out?
Sure! Astons experienced specialists will analyse your needs and preferences, suggest the best-fitting properties and help you pick the most suitable option.
Our lawyers and consultants will answer all your questions regarding property purchase and relocation to the UK, help you invest in property and go through the entire immigration process.
Astons is a leading global property and immigration advisory firm with offices in London, Beijing, Moscow, Dubai and Limassol (Republic of Cyprus) and offers residency & citizenship investment solutions worldwide including the UK, Turkey, Vanuatu, the EU and the Caribbean.
For further information or to discuss your personal circumstances in a private consultation, please contact Astons at [email protected] or call +44 207 292 2977.